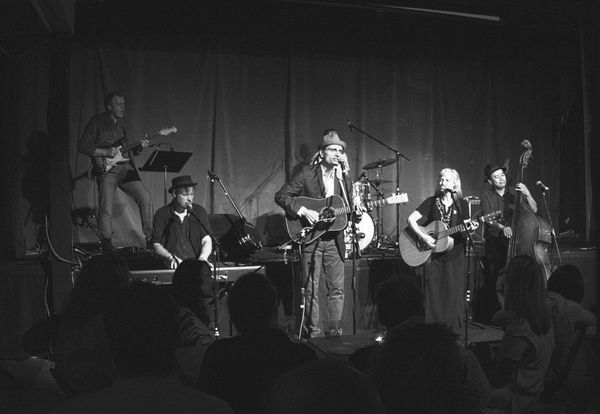 We're still recovering, in the best way, from last week's big party to celebrate our recently released CD, 'For A Moment'! On Saturday, June 18th, the Main Hall at the Tranzac Club was transformed into an intimate bistro for the packed house. All the butterflies that accompany the planning and execution of a show like this quickly disappeared as we opened the doors and the enthusiastic (and incredibly punctual) crowd took their seats. The buzz in the room was electric!
It was a very hot day in Toronto (+30C)...seems to be a trend for us as our second CD was launched on an equally hot day in 2009...but the aircon was working it's magic, and the room was very comfortable.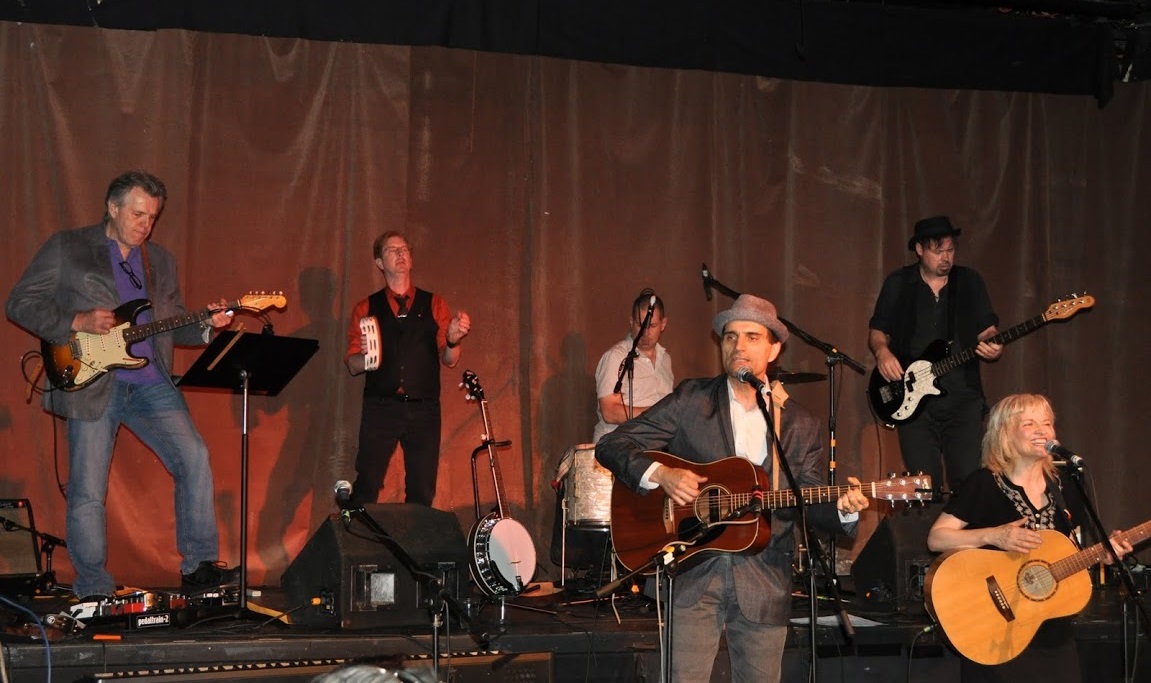 We were joined on-stage by an incredible band of musicians who played on the CD; co-producer Kevin Quain pulling double duty on piano and electric bass, Wendell Ferguson on guitar, Adam Warner on drums and washboard, Dave Lang on stand up bass, and co-producer Mike Elmer on guitar and percussion. Lockchi did a great job, behind the soundboard, pulling us all together! The first set started with a dedication of 'Little Child Big World' to a young audience member celebrating her birthday that night, before launching in to the new CD with a trio (Sue, Dwight, and Dave) version of 'Long Road'.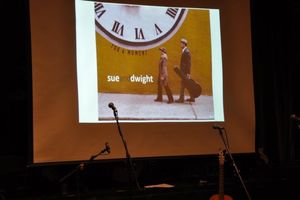 Next up was the full band debut of the Stones Inspired 'Sadness in Your Eyes', a song that had Sue a little worried because it's a departure from the more acoustic 'Sue and Dwight' sound. Based on the audience response, her concerns are unfounded :) This was followed by 'Big Sky' and 'I Wonder'. At the midway point of the set we trimmed down to Kevin on piano, Dave on double bass and us on accordion and guitar to reproduce 'Sweet Ida', 'Suddenly Invisible' and 'For A Moment'.  The full band reassembled to give 'Tommy Douglas' (complete with Dwight on banjo!), 'Too Little Too Late' and finally 'World Made By Hand' the full treatment. We were overwhelmed by the crowd's enthusiastic response. 

We were so fortunate to have good friends volunteer to help us out...setting up tables, prepping and presiding over the food, working the door, seating guests, and selling merch. We couldn't have pulled off the evening without them. As it happens, our volunteers are also amazing singer songwriters and so in the second set, after playing a stripped down one guitar version of 'Darlings Of the Open Stage', we were thrilled to present Shawna Caspi, Sean Peever, Kim Cole, and Michelle Rumball who each performed a song of theirs for the audience. All were amazing!  In the home stretch, Kevin joined us on piano for an album version of 'Last Village Waltz' and the full band joined in a singalong of 'One Song'. The show closed with 'Get Together' and the whole cast joining in on 'I Shall Be Released'.

Thanks so much to everyone who shared this special event with us!