Magical musical evenings are often hard to find. We were very fortunate to perform at one of these last week at the Tranzac Club. The Bridge is a monthly open mic, hosted by the Rev. Lynn Harrison who is also an amazing singer songwriter. http://www.lynoleum.com.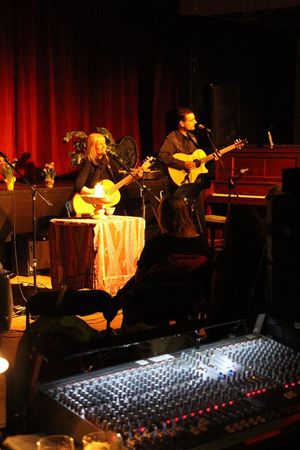 Each night has a unique theme. Participants are asked to share a song or spoken word selection that speaks to it. Lynn links it all together with readings from a variety of sources and a clever selection of songs. Lynn is a Unitarian minister, so what unfolds is a warm evening of sincere humanitarian spirituality.

This night the theme was Growth so we sang 'Who' from our 'Little Child Big World' CD. Photo taken by David McLachlan.