Posted by Sue
The 2020 Winterfolk Festival was a real busy one for us! We performed four times during the weekend, a different themed show each time.  
This year the festival moved from Danforth Ave. to Bloor and Brunswick and performances took place in the various rooms of The Tranzac Club and The Annex Hotel.

First up for us was a workshop we hosted, called 'Legendary Women of Folk'. We shared the stage with Lynn Harrison, Bonnie Gladstone, and Melanie Peterson, alternately presenting songs of powerful women artists of the folk genre. We thoroughly enjoyed the versions of the songs presented as did the audience that packed the Annex Commons, based on their enthusiasm throughout the two hour show!  (Photos: P. Kohly)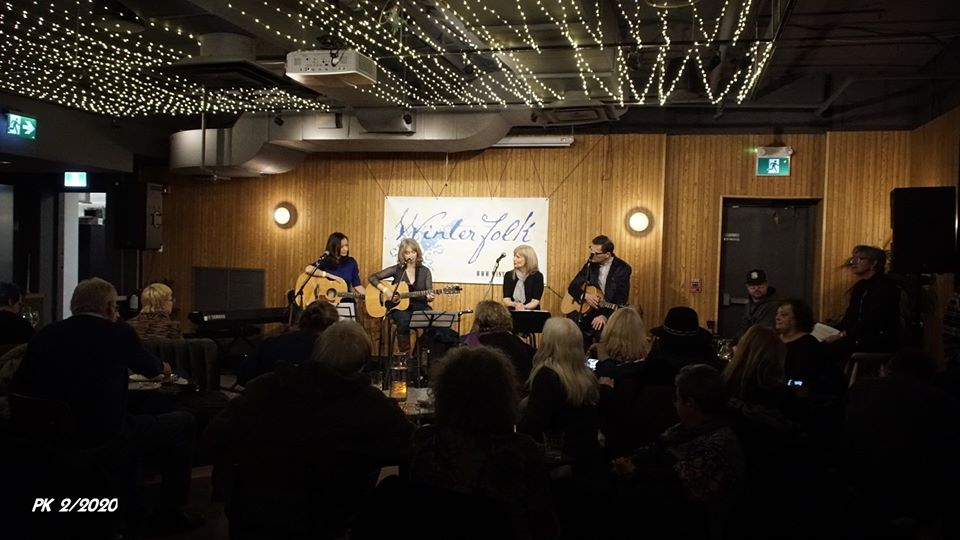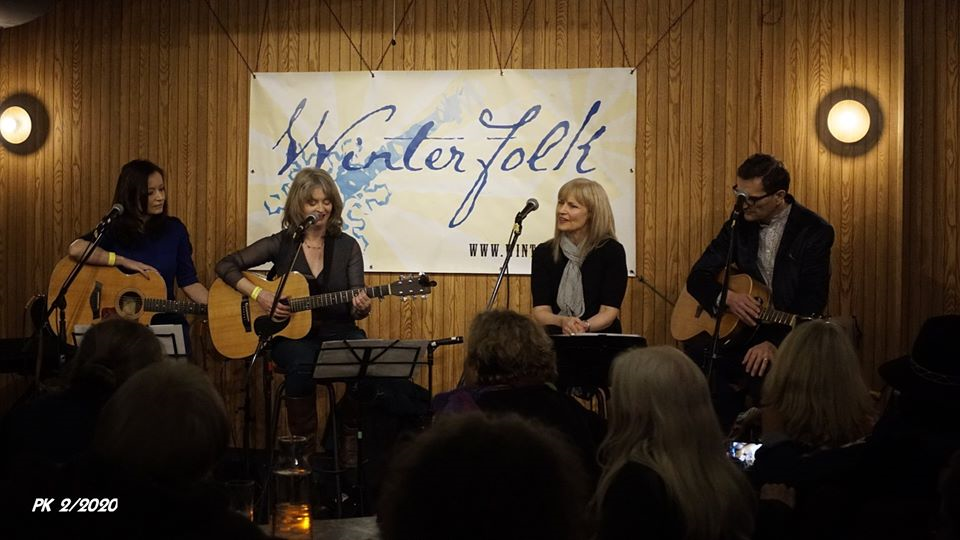 Our second show, where we presented our Sue and Dwight original music, on Saturday evening was so much fun. We had such a fabulous attentive audience and The Annex Hotel Wine Bar is a lovely intimate venue. (Photo: A. Bentley)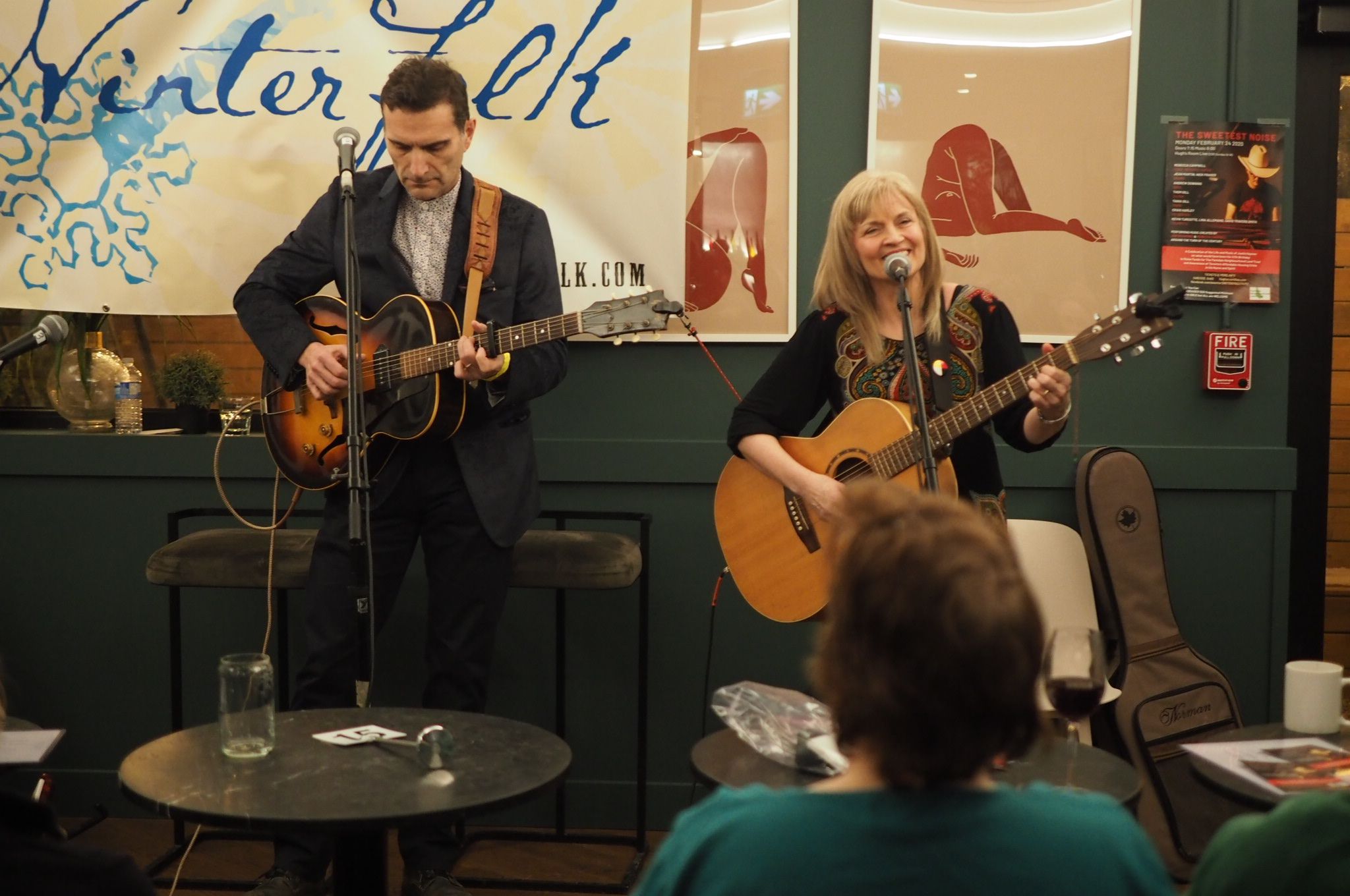 And, what a blast it was, ending off the weekend with double-header performances with our folk show bandmates Henry Lees and Tony Laviola.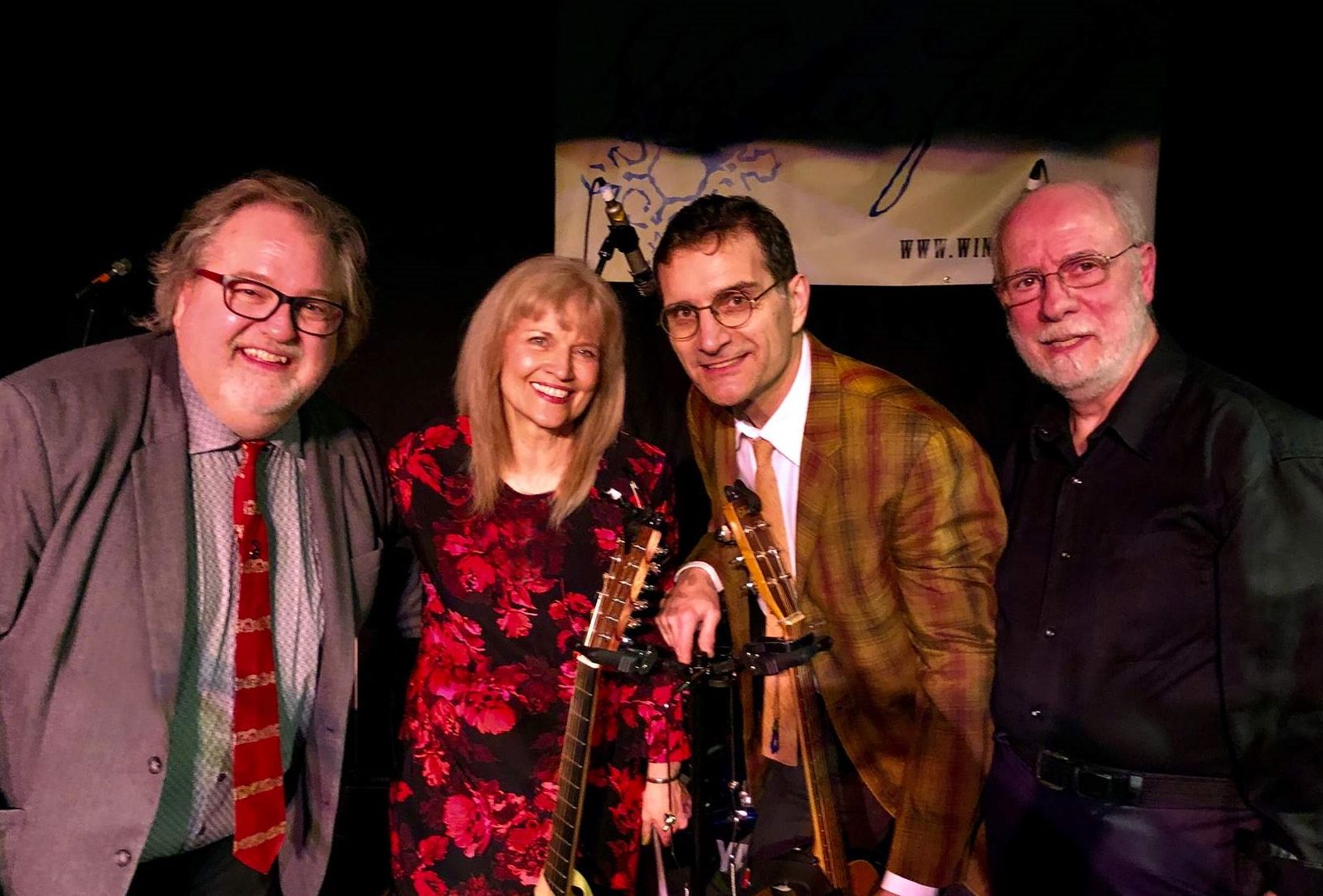 First up was 'Where Have All The Folk Songs Gone? 60's Folk Revival' in the Tranzac Main Hall. Songsheets were handed out and the audience enthusiastically sang along to every word. Guitarist extraordinaire, Tony Quarrington joined us onstage to sweeten up our sound with his amazing licks.
                                              (Photo: D. Shillman)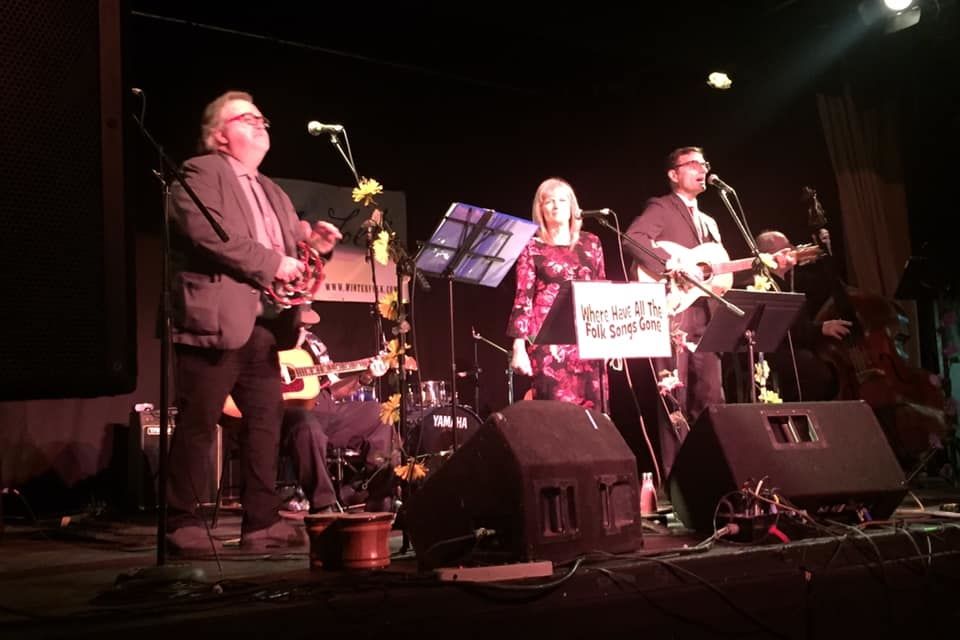 (Photo: D. Aubrecht)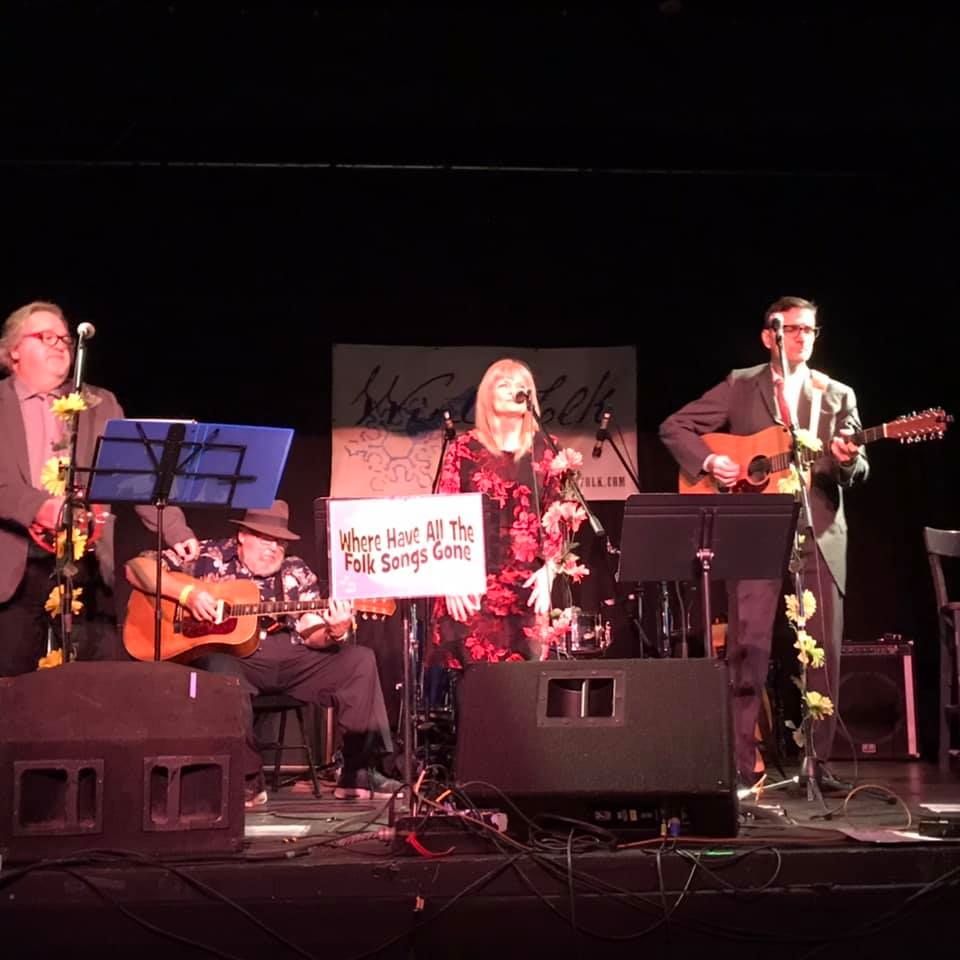 After a brief break, we returned to the stage to present 'The Greatest Hits of Peter, Paul and Mary'. Many of the singalongers from the first show had stuck around and continued joining in. The grandfather of a little boy named Julius asked us to dedicate Puff The Magic Dragon to him. At the end of the show the little fellow wanted to come up to say hello to us, but then got shy and left the stage area. Another audience member pointed him out to me and I went over to chat with him. He was so sweet. I love that a song from nearly 60 years ago continues to resonate with new generations.
We were also delighted to be invited to join Gathering Sparks (Eve Goldman and Jane Lewis) during their singalong show on Saturday afternoon. It was fun sharing the stage with them, Ken Whitely, and James Gordon. Hopefully we come across a photo of it!
Many thanks to Brian Gladstone and his team for organizing this festival, and to all the volunteers and artists who make it such a success.
Before I sign off, I have to tell you this story about something amazing...mystical? magical?...that happened during the weekend. After our set on Satuday, we decided to stay and watch some of the other performers. In the Annex Commons, on the break, I spotted a table opening up so went over to see if I could nab a seat. One in the group of ladies who were leaving said "Are you Sue Peters?" I said I was and she said "We were at your show last Wednesday at the Free Times Cafe!" What a coincidence! We chatted briefly and as they were putting their coats on I said "By any chance did any of you lose a pair of mitts on Wednesday night?" and...another coincidence...one of them said "I did!". I reached into my bag, pulled out a pair of mitts and said "Are these them?" They were, and she was so happy to get them back, she insisted on buying me a glass of wine! Now...why did I have the mitts in my bag? At the last minute as we were leaving the house that afternoon I'd thought...I should take them with me in case I was to run into the person who lost them. It made absolutely no sense at the time but now it does!