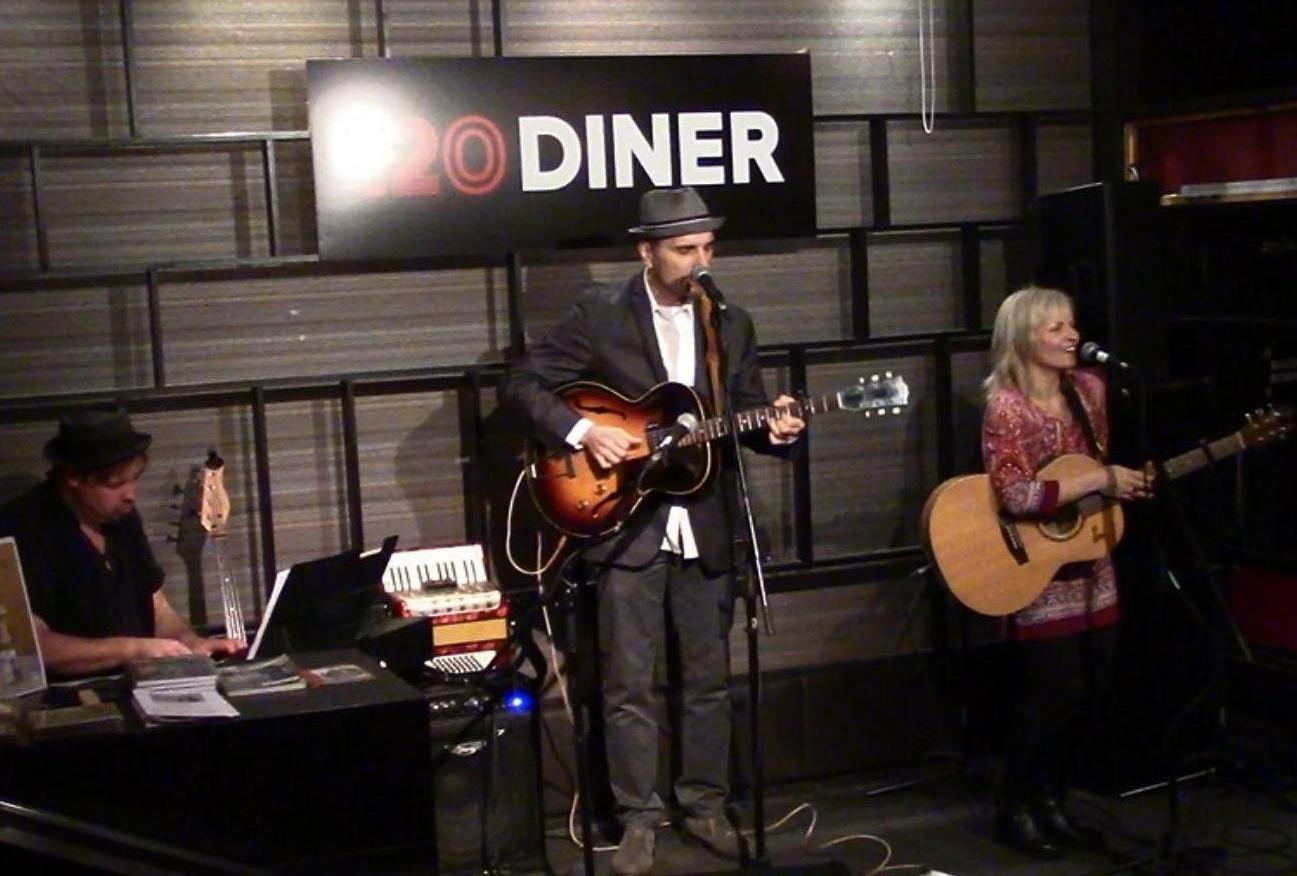 The 120 Diner opened up a few years ago in an old Spring Rolls location on Church Street and began programming jazz and comedy 7 nights a week.  It featured a strict 'listening' room policy, and a set / suggested cover charge for the performers...not necessarily a recipe for success in TO's sometimes fickle music scene. Well, the recipe is proving tasty to music fans and the venue has expanded it's reach to roots and folk music. Lucky for us! 

We made our 120 Diner debut to a full and wonderful crowd last Friday night. We were delighted to perform with our long time musical conspirator Kevin Quain. His piano and bass chops allowed us to cover some tunes that haven't seen the stage in quite some time, including Sue's 'Almost Missed the Beauty'  and 'Too Little Too Late' featuring the quirky bass lines that really make those songs. Dwight debuted his new tremolo pedal, which added to the moodiness of 'Darlings of the Open Stage' and 'So Beautiful'. And, "World Made By Hand" made it's debut in a stripped down version with Dwight on piano. 

The audience was terrific and created a great vibe. And yes the room is still a listening room! Thank you to Todd, Maureen and Ori for welcoming us to this musical gem. 

Hey, we're be back at the 120 Diner in 2017, Friday, February 24th 6-8pm. Please join us!