- Posted by Sue Peters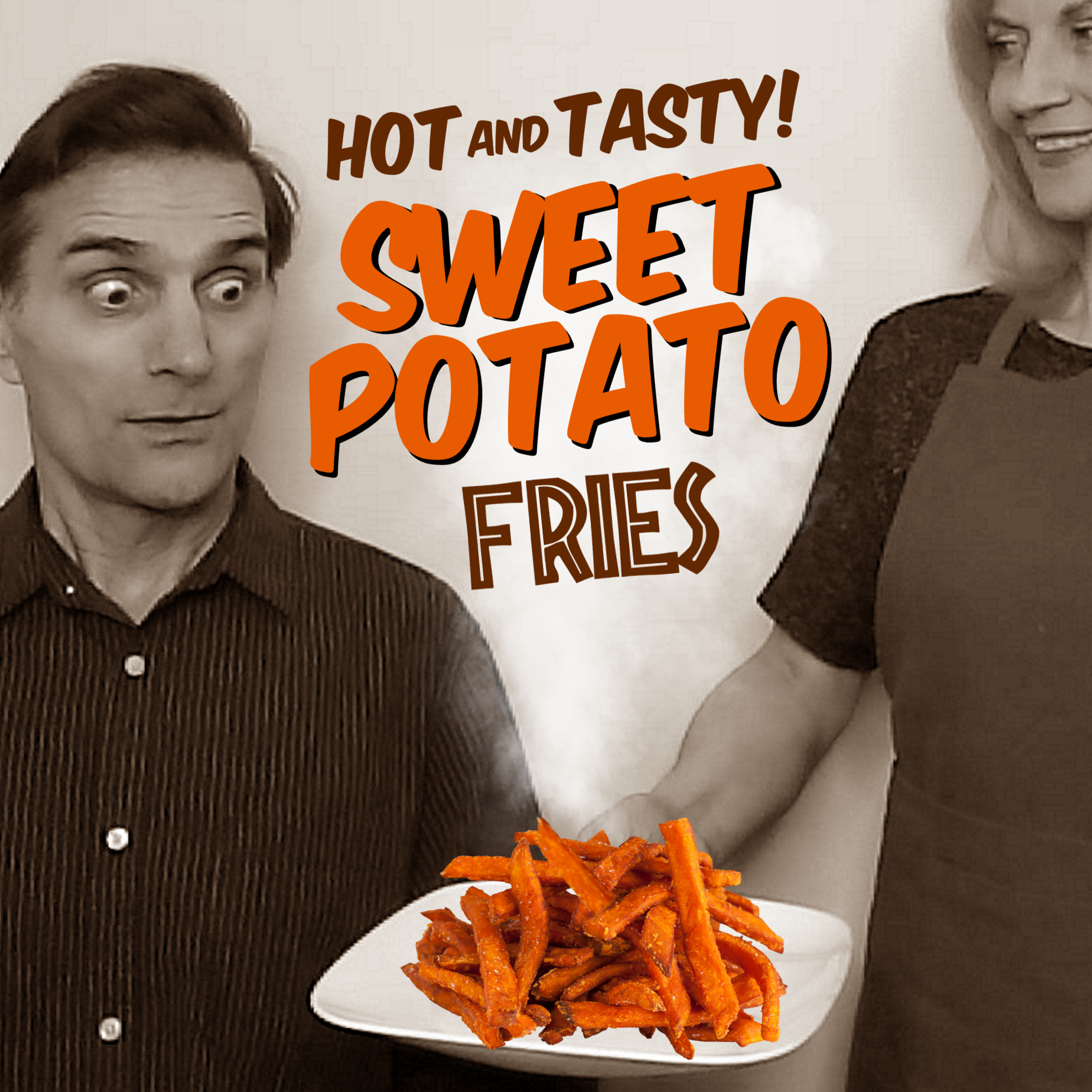 Dwight is a big country blues fan, Mississippi John Hurt, Brownie McGhee, Gus Cannon, to name a few. About 10 years ago, he noticed that sweet potato fries, a southern delight, were showing up on more plates at our gigs and on more menus, the next big thing in pub grub. He gave them a try and became a bit obsessed with them dietarily and creatively. He felt a down homey homage was in order and wrote the song pretty quickly, one part recipe and one part country blues. 
Writing 
Dwight thought it would be fun to include an actual recipe for making fries in the song. He got the idea from Brian Wilson's song Busy Doing Nothin' which included the actual directions to his house. He liked that idea of a practical pop up in a creative piece. It would nice like to say that we found a recipe on a yellowed piece of paper in an old antique kitchen table drawer in Alabama but the actual recipe came from a Google search in Toronto.       
Given their southern connection, Dwight wanted to give the lyrics a 'down home' feel or vernacular. It also seemed to cry out for jug band feel so we listened to a few old Gus Cannon Stompers tunes to bring that into the lyrics. The song is basically a country blues tune with an alternating bass line on the guitar.    
The song structure has stayed more or less the same over time. Dwight did road test the song at a whole bunch of open stages in Toronto. The call and response lines at the end we're tweaked based on how live audiences would join in. 
The final version doesn't have one little quirk that he used to do when performing this song at live shows. Dwight would change the colour of 'my baby's eyes' in each chorus to see how closely folks were listening. They were and quickly caught on that the narrator was a bit of a cad. We decided though that this might not come across as well on a recording and stuck with blue. So you'll have to come and see us live to hear the other version. 
Recording 
When it came to finally recording, we wanted to give the song the full Gus Cannon Jug Band treatment. Jug playing and recording is harder than it looks, though! After experimenting for days with a least a dozen different jugs bottles and mics, Dwight put in an SOS call to Ken Whiteley. Ken is Mr. Folk in Canada and can play just about any instrument. He offered some great suggestions for jug playing, the best being that he could give it a shot. With the addition of his washboard and banjo he became a one man jug band, and then tapped in his brother Chris on harmonica for good measure. Great suggestion Ken! 
The song is a classic lockdown production recorded in October 2021. We live in a different neighbourhood than Ken here in Toronto. We recorded the vocals and guitar at our own home studio and Ken did the rest at his. Through a series of emails, Ken got and mixed all the tracks and voila the Fries were ready.
/music-store-the-stories-behind-the-songs