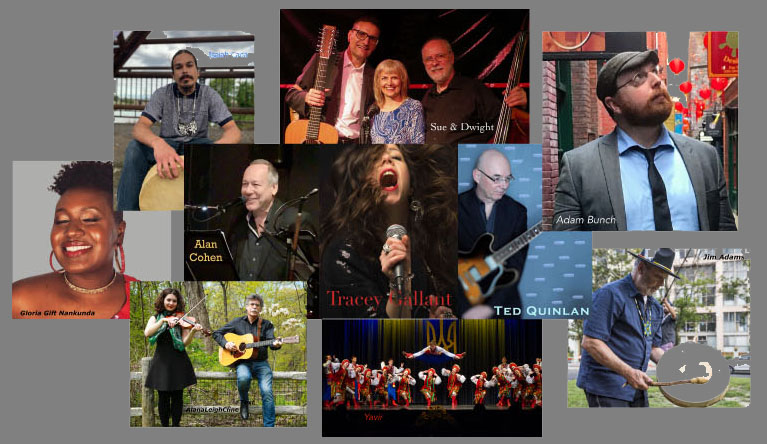 CANADA DAY - Festival in St. James Park (King St. and Jarvis St.)
St. Lawrence Neighbourhood Association presents a Community Celebration on July 1st that both recognizes and honours the Indigenous people of this country and the diversity, culture and life experiences of people in our neighbourhood today. We invite you to join us.....
Bring your own picnic, chairs and blankets.
Enjoy live music, Ukrainian and Indigenous dance performances, face painting, giant Jenga, t-shirt painting, hula hooping, henna painting, temporary tattoos, story telling & heritage walking tours.
Music and Story Telling at the Michael Comstock Pavilion:
11:00 Welcome - MC Stewart Linton, SLNA President
11:10 Our local troubadours Sue & Dwight (with Tony Laviola on Bass)
12:00 Yavir School of Ukrainian Dance
12:20 ALana & Leigh CLine - Celtic fiddling
12:40 Gloria Gift Nankunda - Ugandan Singer
1:05 Adam Bunch - Heritage talk and walk
1:30 Jim Adams - Indigenous Storyteller
2:00 IIsaiah Cade & Family - Indigenous Dance
2:20 PAL's own Alan Cohen trio, featuring Tracey Gallant, with special guest Ted Quinlan
3:00 Stewart - Thank You