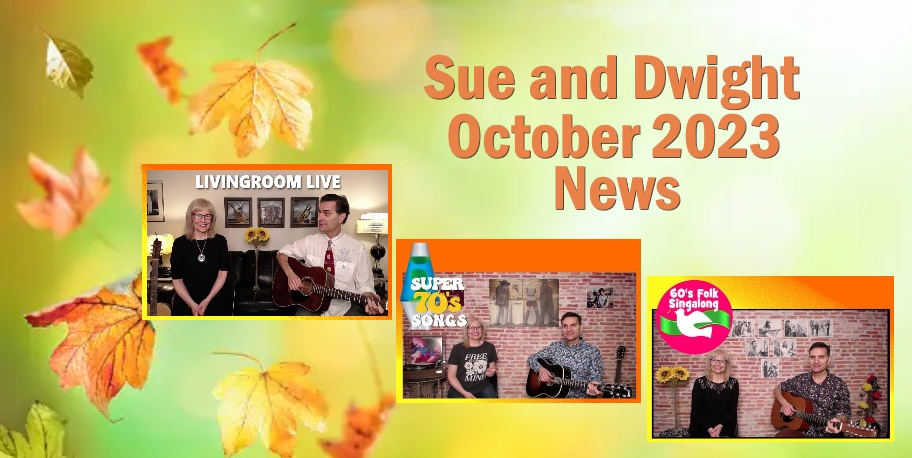 Hello
It's officially Autumn, my favourite season and apparently that of English Novelist / Poet, Mary Ann Evans (aka George Eliot) who wrote: "If I were a bird, I would fly about the Earth seeking the successive autumns."
September was a busy month that somehow flew by before I could put together a newsletter to let you know what was happening! In addition to our weekly and monthly online shows, we had a lovely show up in Uxbridge on Sept. 9th with the full Folk Songs band (Tony Laviola and Henry Lees).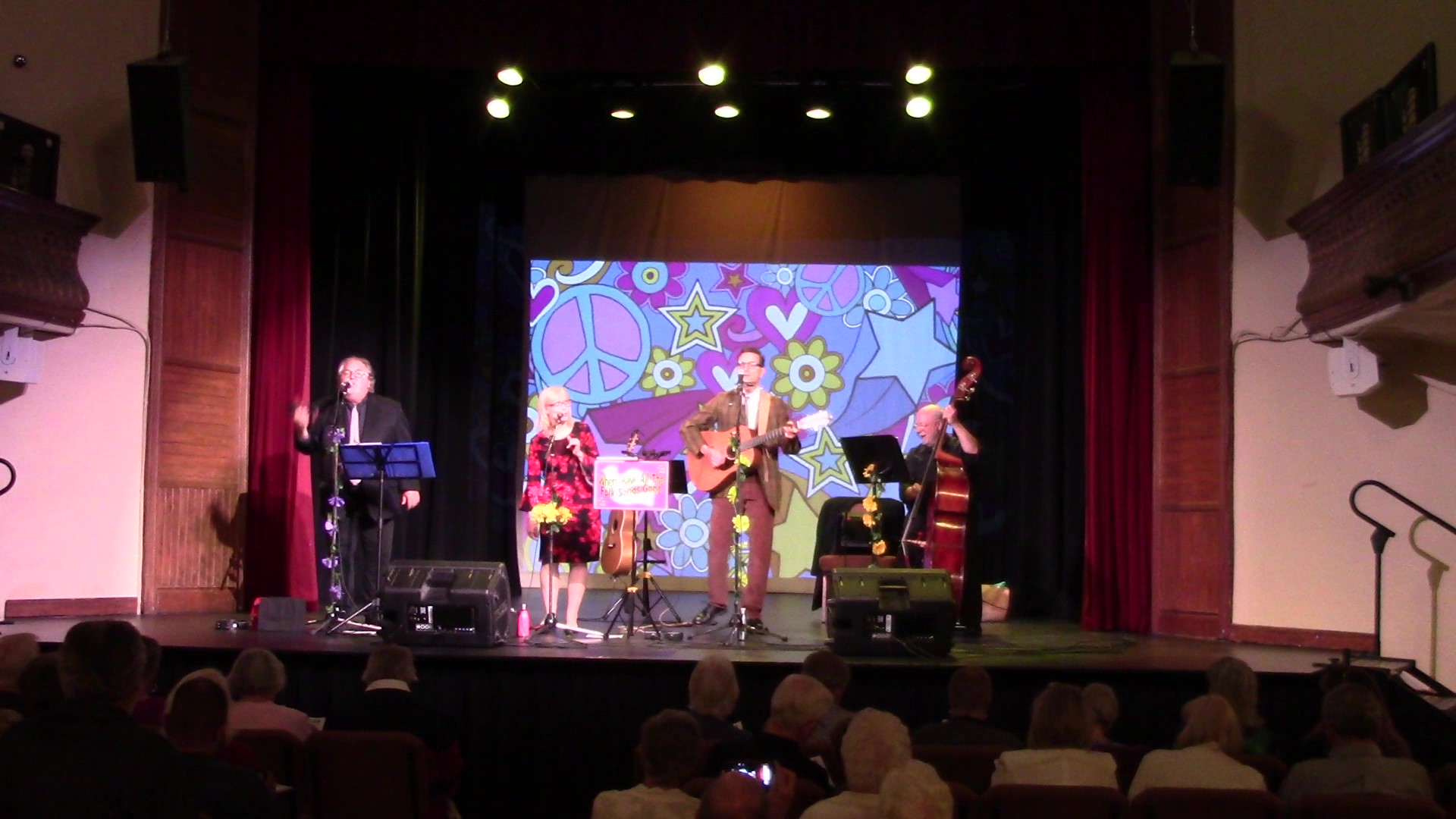 And then were honoured to be asked to perform at a Memorial Hootenanny for our friend Klaas VanGraft on Sept. 23rd. Klaas and his wife Shirley had been regulars at our Folk Singalong shows throughout the years.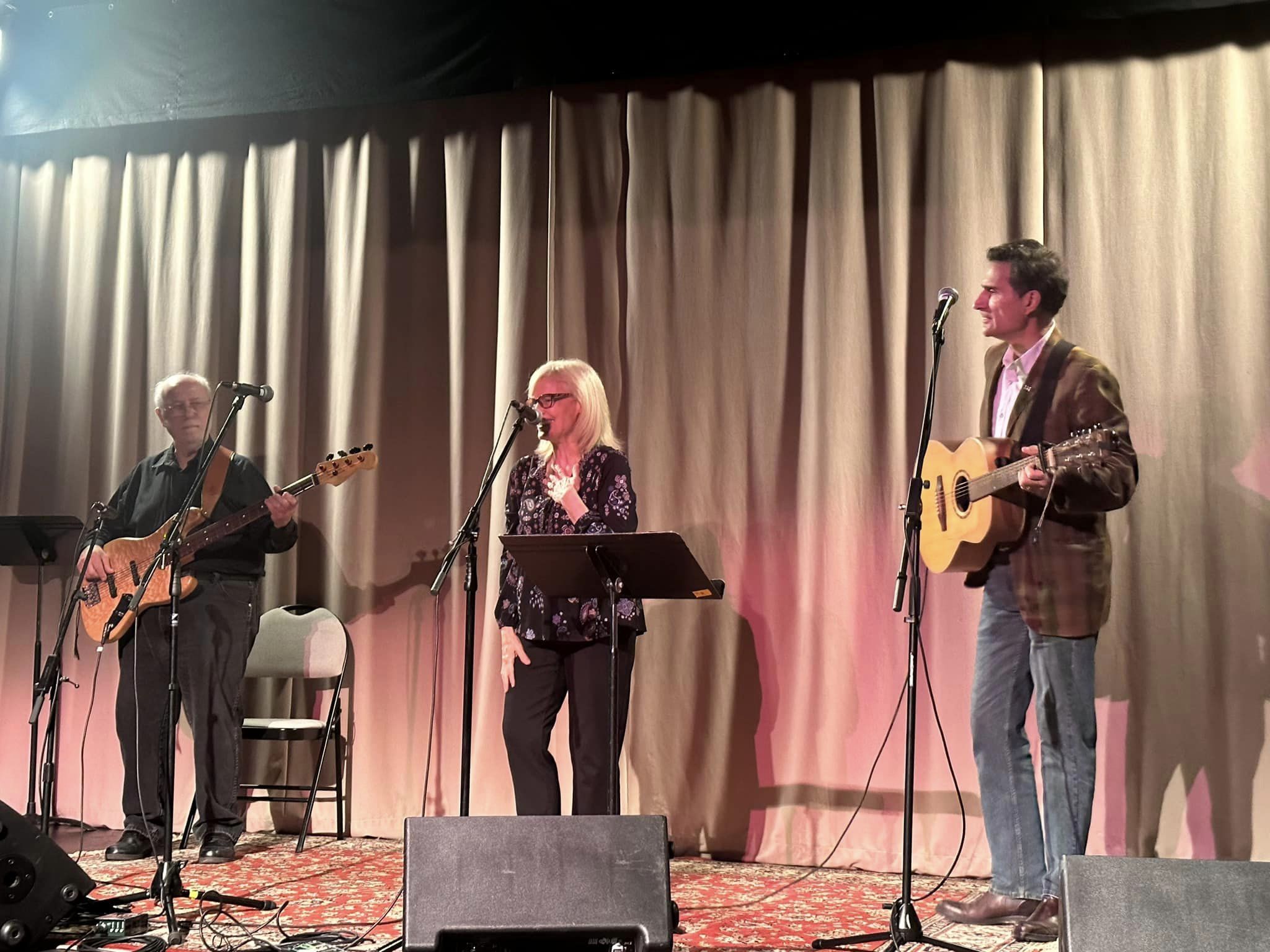 We also, especially Dwight, have spent a lot of time in the recording 'studio' working on our next Single 'This Perfect Day'. I know we've been saying this for ages, but it's almost there!!!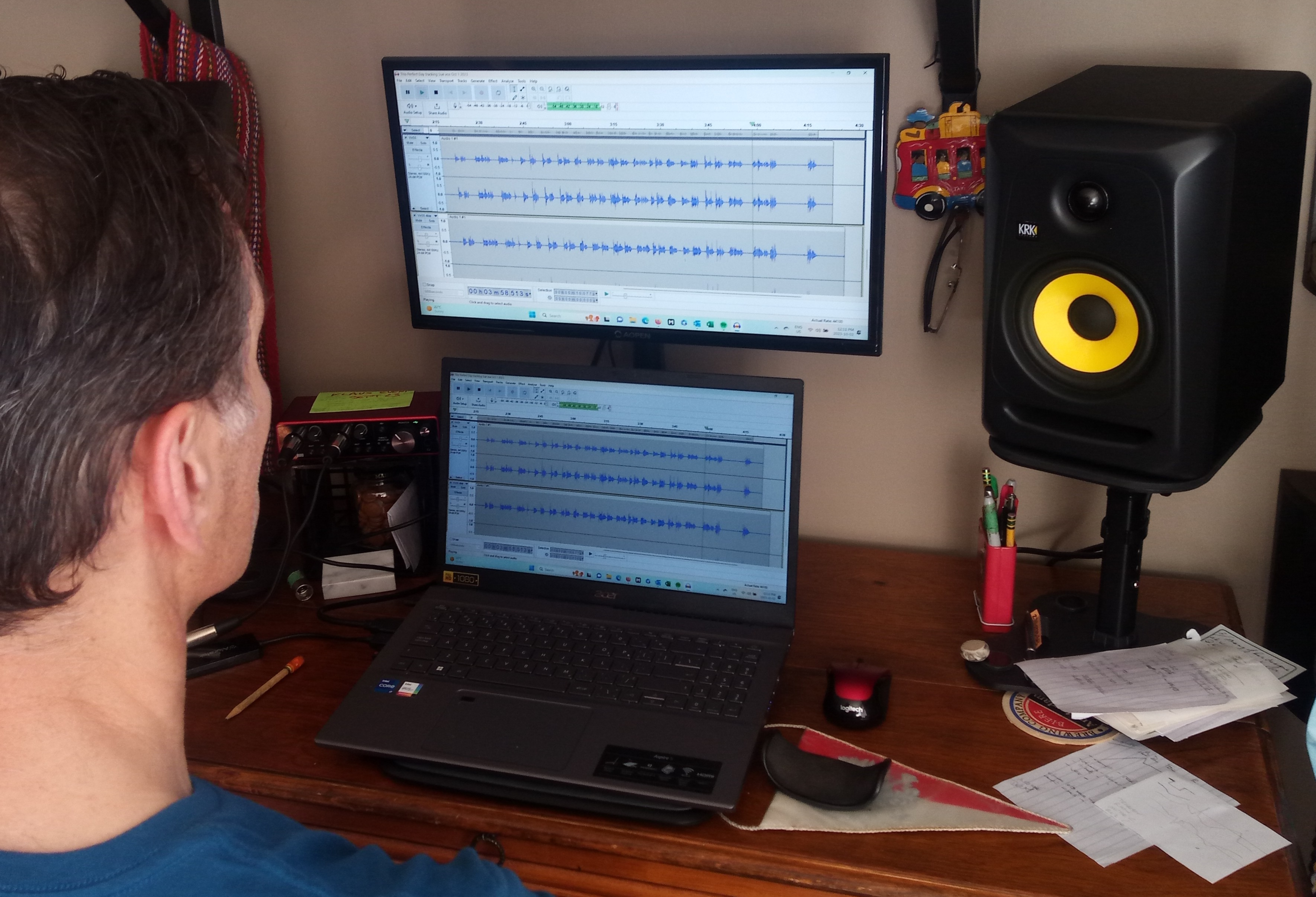 ON TO OCTOBER…
We have an exciting month of online shows ahead that we hope you'll tune in for, beginning this Wed. Oct. 4th with the first of four Oct. Livingroom Live shows. In celebration of Nat'l Be Nice Day, our Theme is 'Choose Nice'.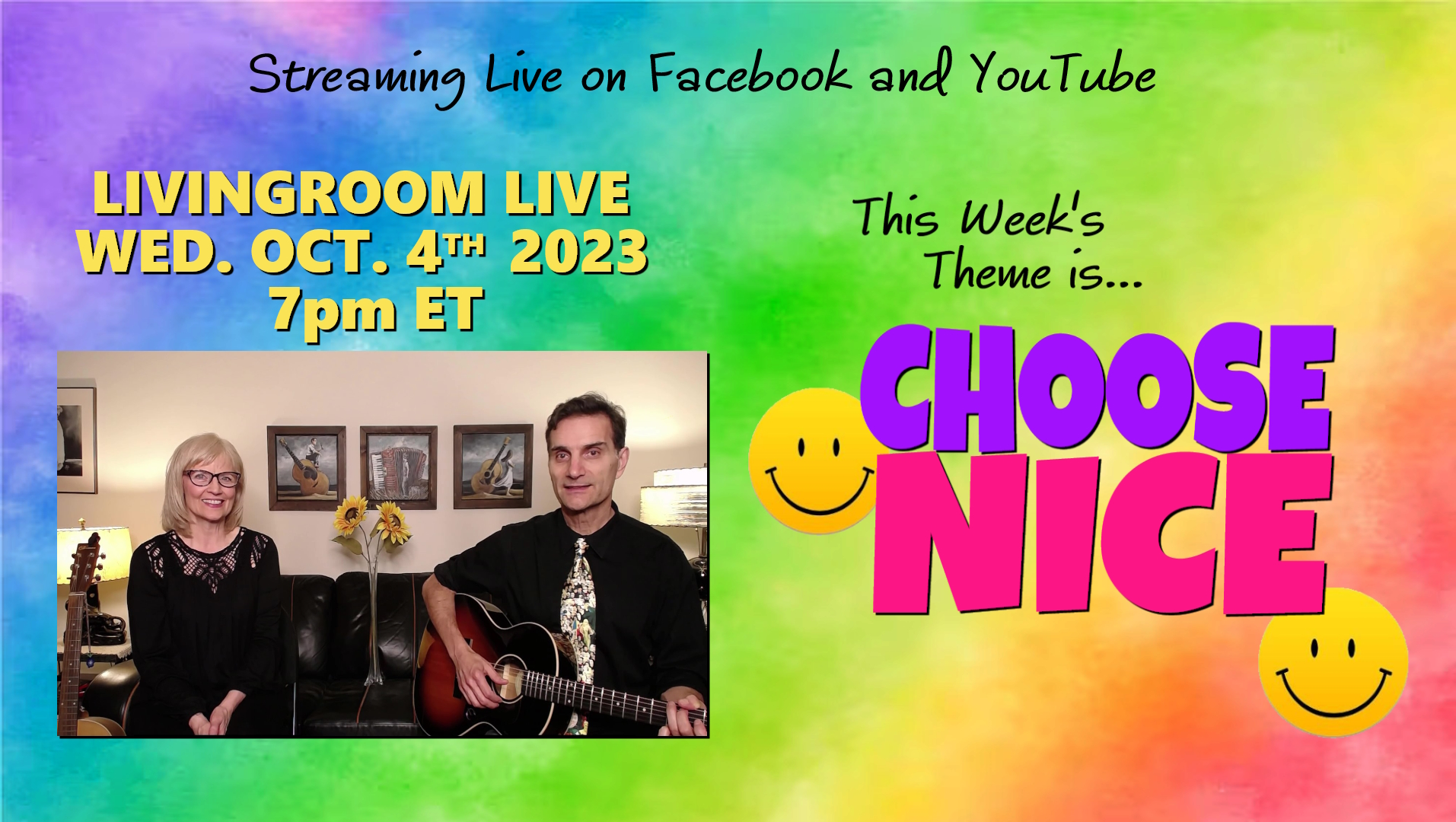 This coming Sat. Oct. 7th is our Super 70's Songs show where we will sing songs from the 1970's Top 40 Charts.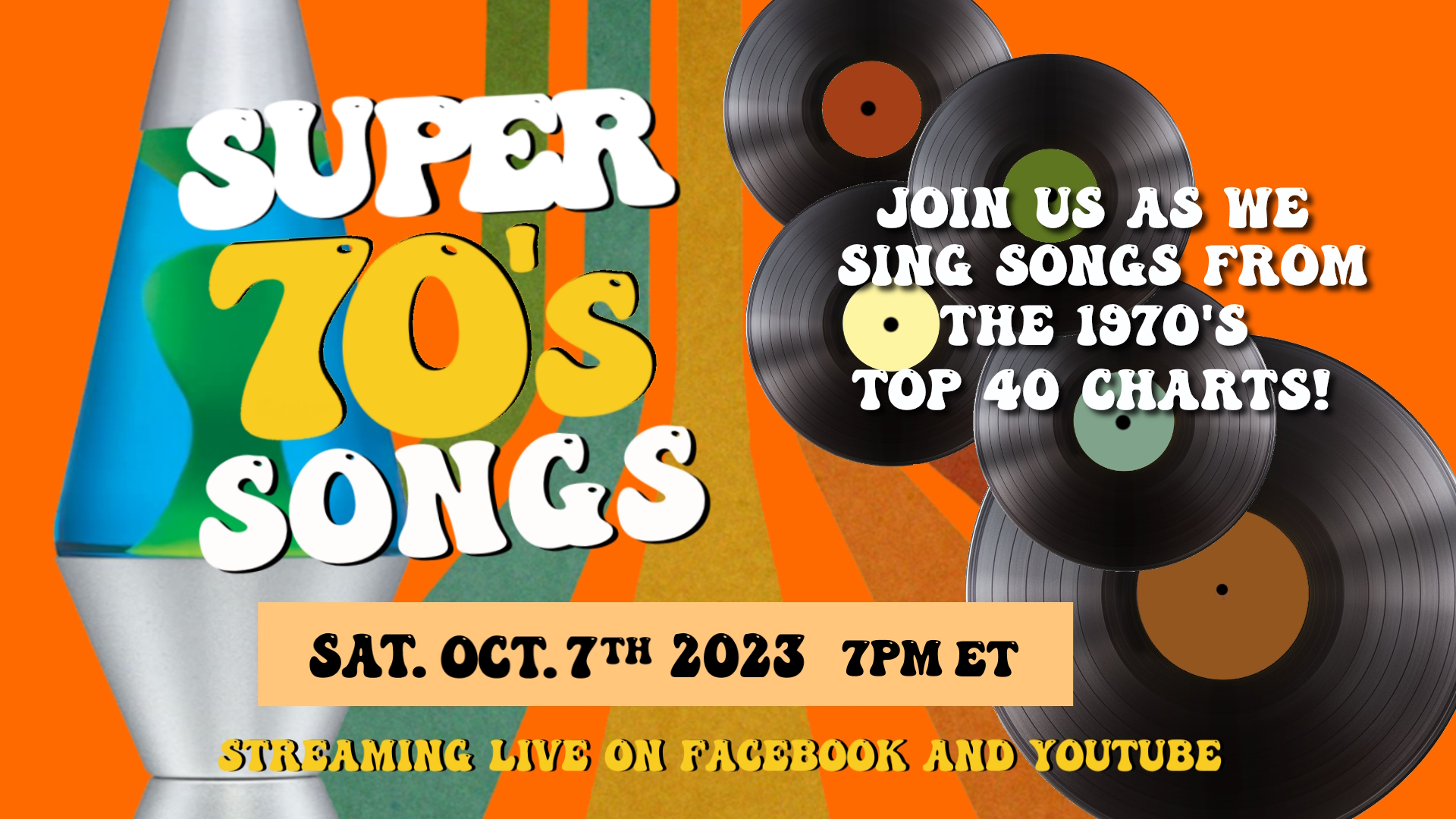 And our 60's Folk Singalong will be on Fri. Oct. 20th. There's still time to get in requests for the show from our 60's Song Catalogue at this link: /60-s-70-s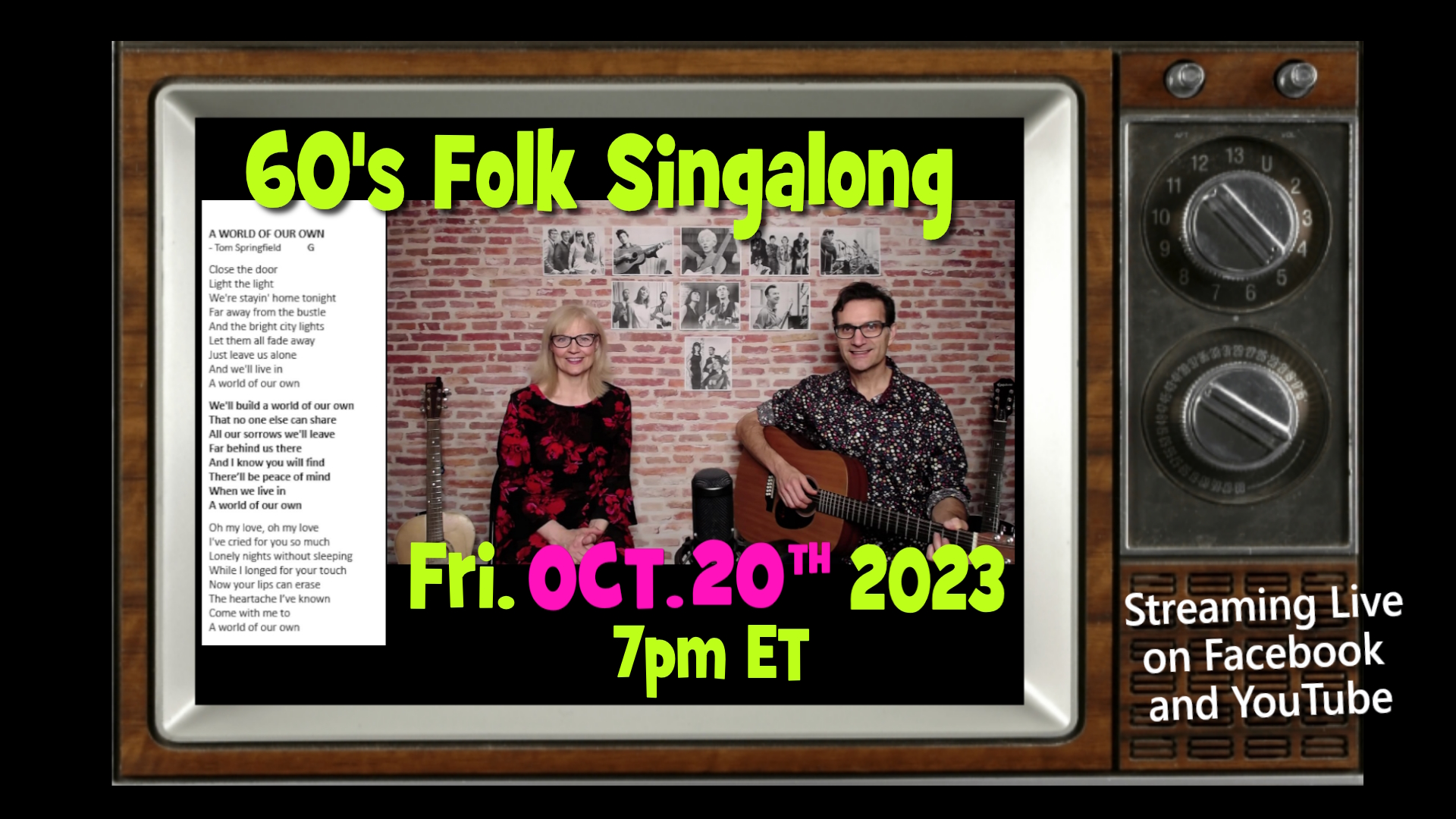 I think that's all the news for now, though I am sure I will think of something else immediately upon pressing the Send button!
Take care and as always, we thank you so much for your support of our music!
Sue and Dwight XO