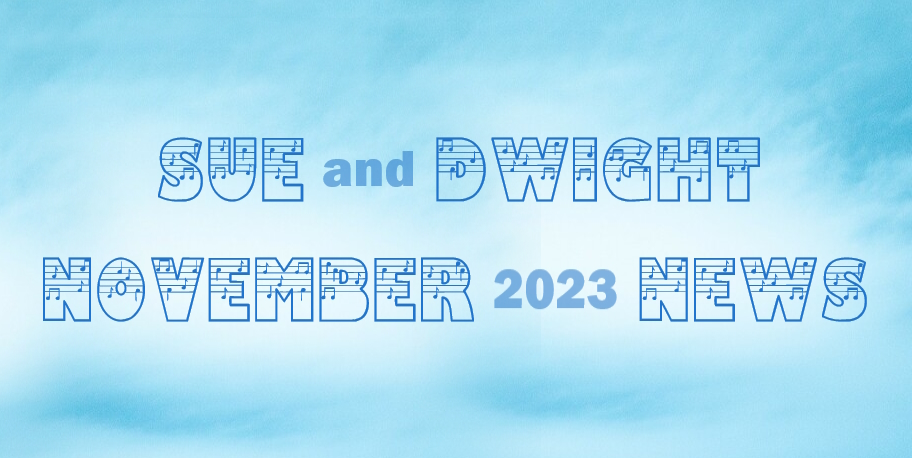 Hello
It's November and we're getting hints of the cooler weather to come right alongside reminders of the warmer weather we are leaving behind…making this the time of year I never know how to dress for! This month though, all our shows are online so wardrobe shouldn't be an issue.
Here's what's coming up…
Every Wednesday, 7pm ET - LIVINGROOM LIVE
Saturday, November 4th, 7pm ET - Super 70's Songs
Friday, November 17th, 7pm ET - 60's Folk Singalong
All shows stream live on Facebook and YouTube. Details and Direct Links here: Upcoming Shows  
I also wanted to include a little reminder that we have some 'merch' available to order online that could make good Holiday gifts. Check out our Music Store to see if anything may be of interest to someone on your gift list.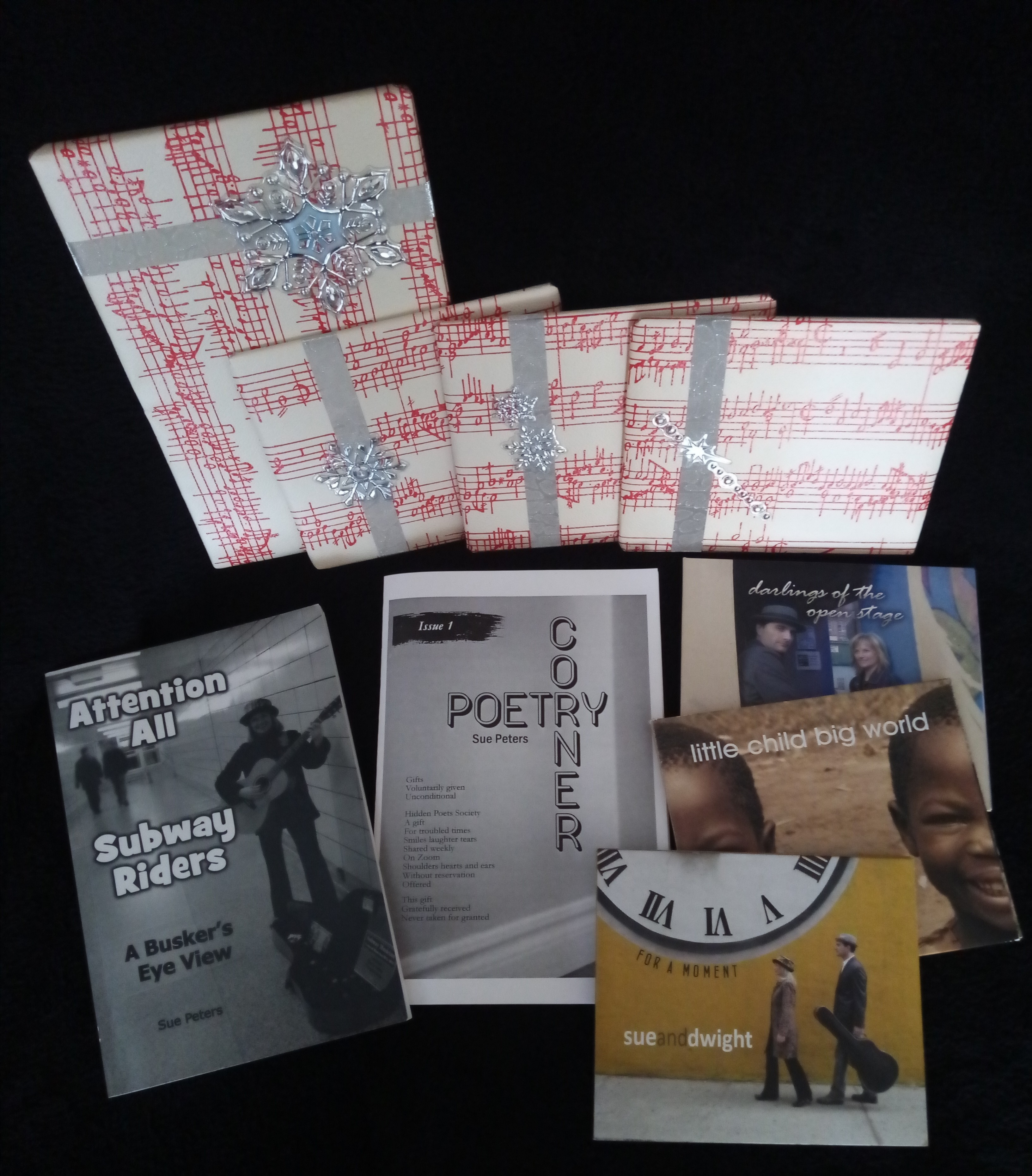 Thank you as always for your continued support of our music. We appreciate it very much.

Take Care!
Sue and Dwight XO