August was a fun month, with lots of shows. It was nice mix of indoor and outdoor gigs. Thought I'd share a few visuals.

A lovely Summer day at Barbara Hall Park ~ 519 Church St., Toronto...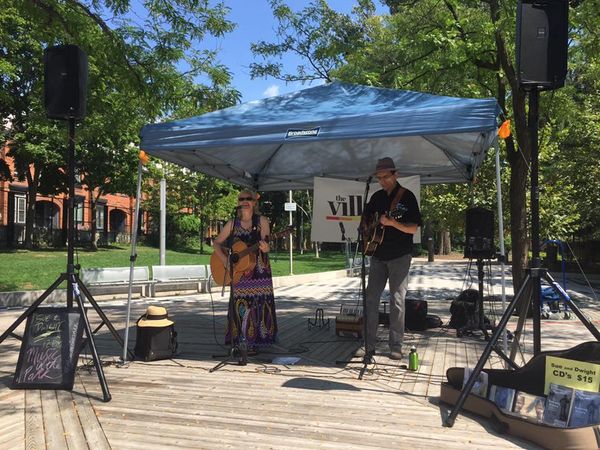 and here's a wee video from our monthly Matinee at the Tranzac Club...


September is shaping up to be very busy as well. Check out our Upcoming Shows