We just got back from Stouffville where we were part of Epidemic Music Group's official attempt to break the Guinness World Record for the Longest Concert By Multiple Artists. The 16 day, 24hr a day marathon at the Earl of Whitchurch pub started on March 17 and will also raise funds for 16 charities. We were very happy to be part of such a proud Canadian moment in Canada's 150th year! Pamela Kohly took these photos during one of our sets: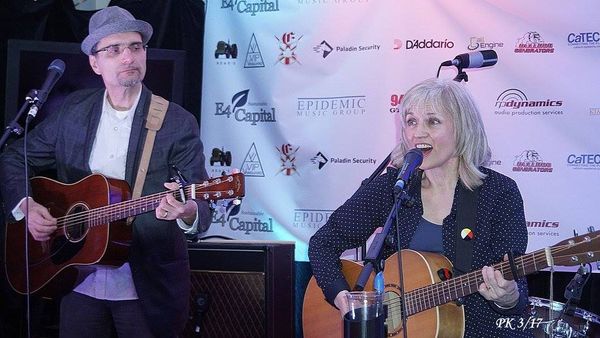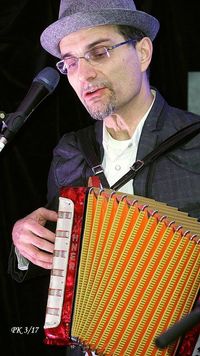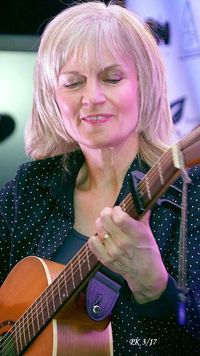 This was a musical experience like no other. For starters, we did 2 shows in about 10 hours including a perky 5am early bird set that required a perkier 2:30am wake-up call. The spirit of the musicians was amazing and there will be over 400 performances over the 16 days. We met and heard Matt Gunn, Melanie Hebert,  and The Albert Street 4 perform among others for the first time. Everyone was pulling together!

There were also a lot of rules as this was an official Guinness World Record Event. Musicians had to stick exactly to their set list as songs couldn't be repeated within a 4 hour period. Only 30 seconds were allowed between songs...and there was a countdown clock! And after a 55 minute set, there was a maximum of 5 minutes changeover before the next artist. There also had to be at least 10 paying customers in the audience at all times. That apparently has not been a problem as the Stouffville community has really gotten behind the event and there were about 25 people at our 5AM show! It was a real musician's bootcamp and a very enjoyable one at that. Check out the rules photo below.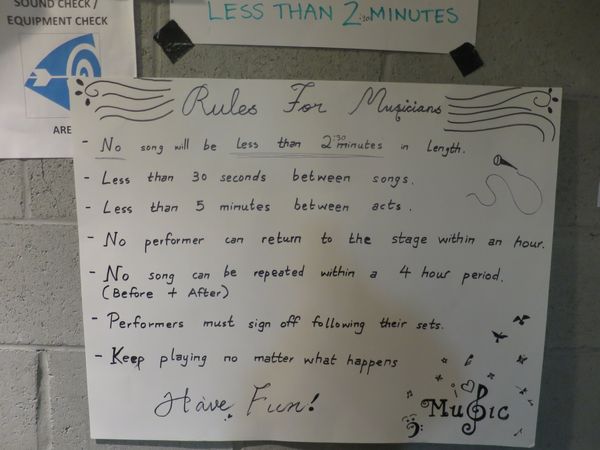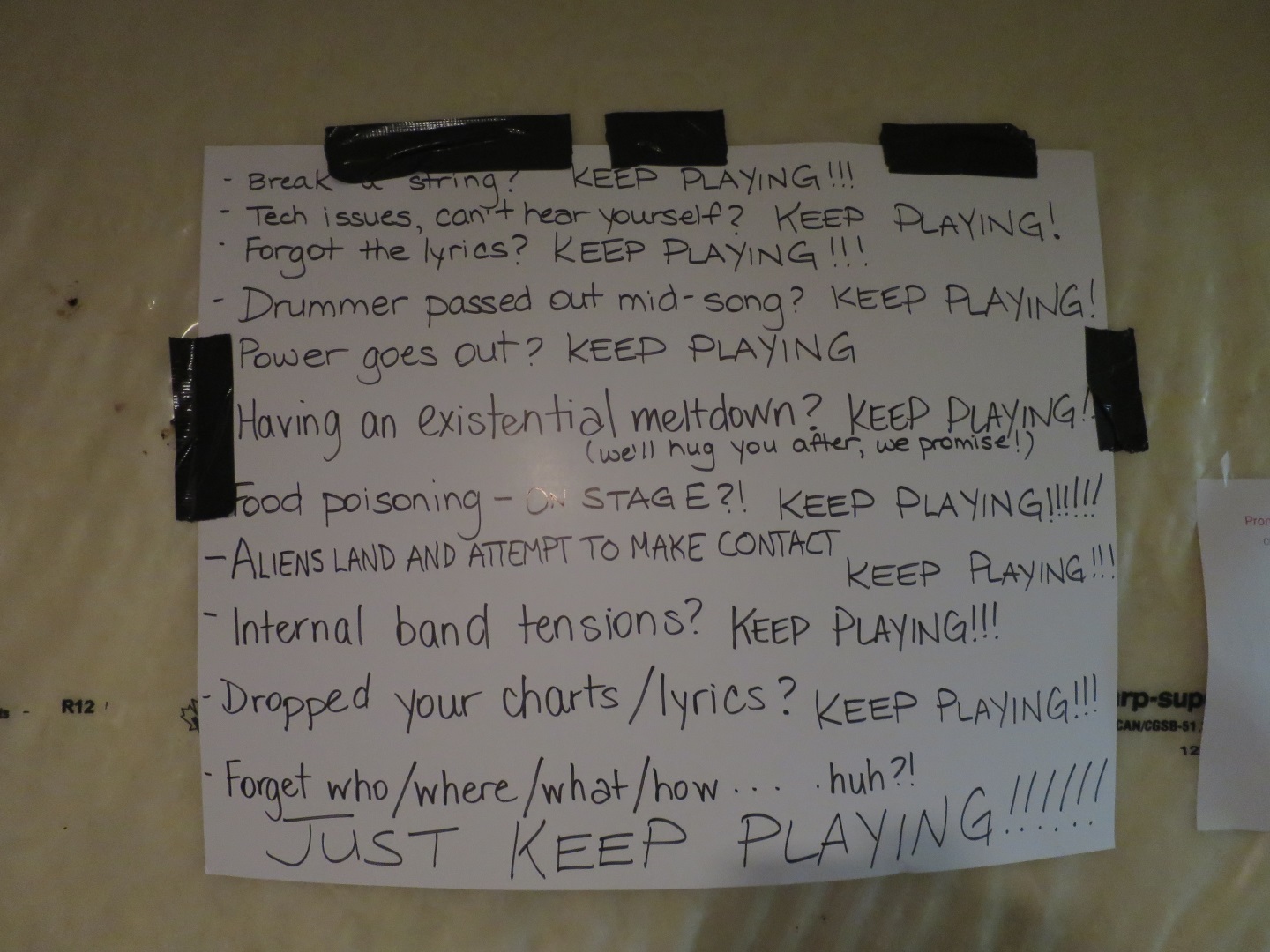 What really blew us away was the army of volunteers and the audience. There were just so many tasks involved for the volunteers to keep everything running smoothly and to ensure the rules were followed. Some were pulling 24 hour shifts. And what can you say about music lovers who show up at midnight and don't leave until 6am, night after night. Kevin Ker and his team at Epidemic have done an amazing job at this run for the World Record!

Of note, the charities involved include Sick Kids, Markham Stouffville Hospital, Gord Downie Fund for Brain Cancer Research,360 Kids, North Toronto Cat Rescue, Artscan Circle, Songs 4 Steffi, Brain Tumour Foundation of Canada, The Family Navigation Project and more. Over $25,000 has been raised in the first week.