One of the greatest things about the mid-Winter Winterfolk Festival in Toronto is the sense of community it creates among the musicians and the public, volunteers, and among the musicians themselves. 
Our first show was on the Friday night at the Dora Keogh. Thanks to Pamela Kohly for these photos...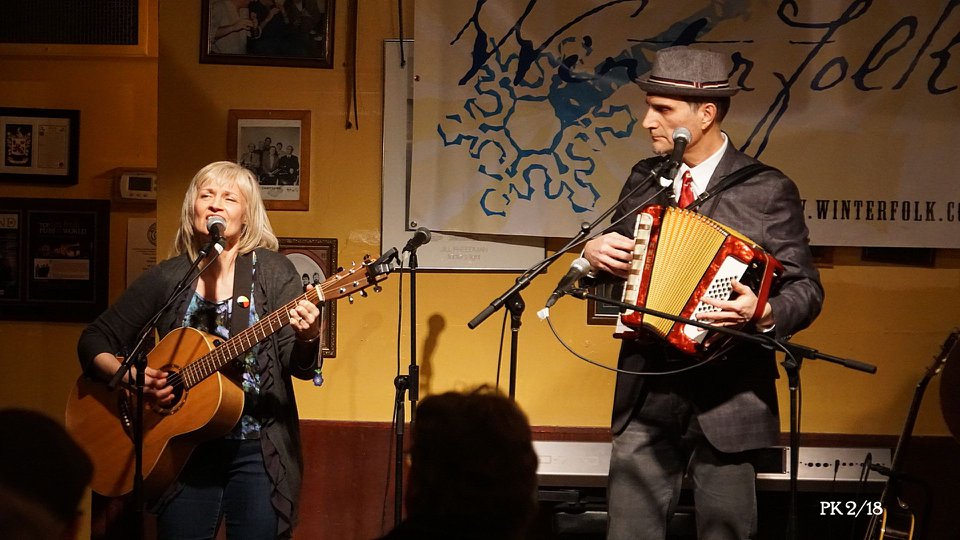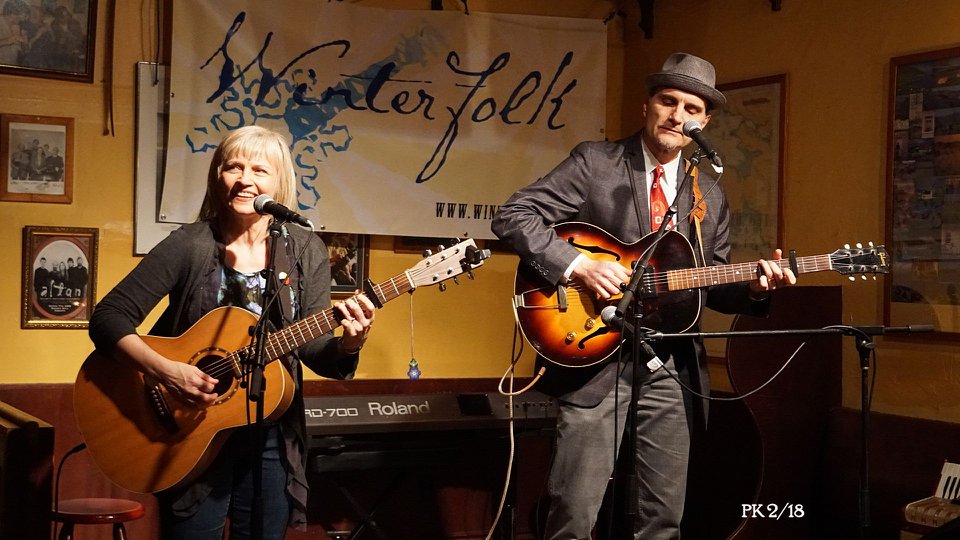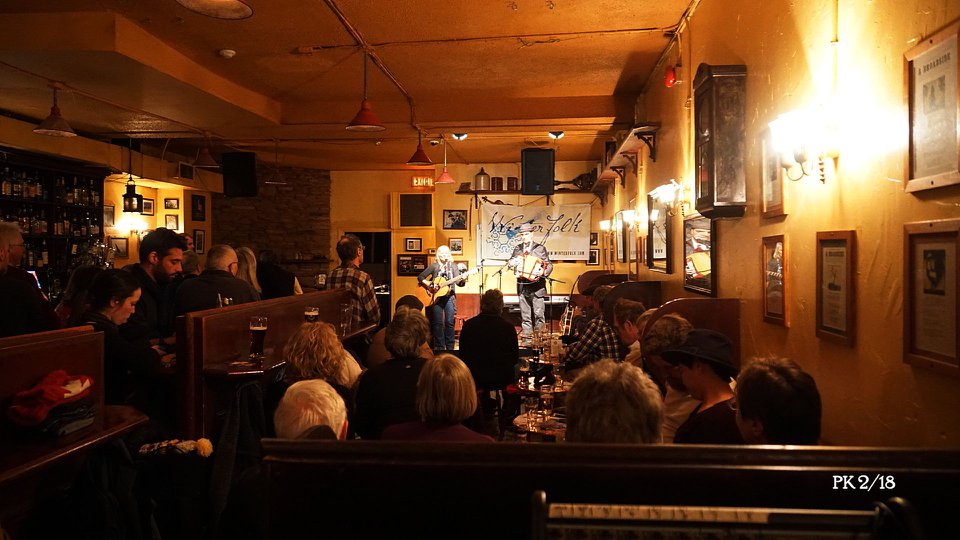 Our next show was Saturday night, also at the Dora Keogh where we shared the stage with two other songwriters. David Bradstreet and Sean Peever. Thank you to Dougal Bichon for this photo...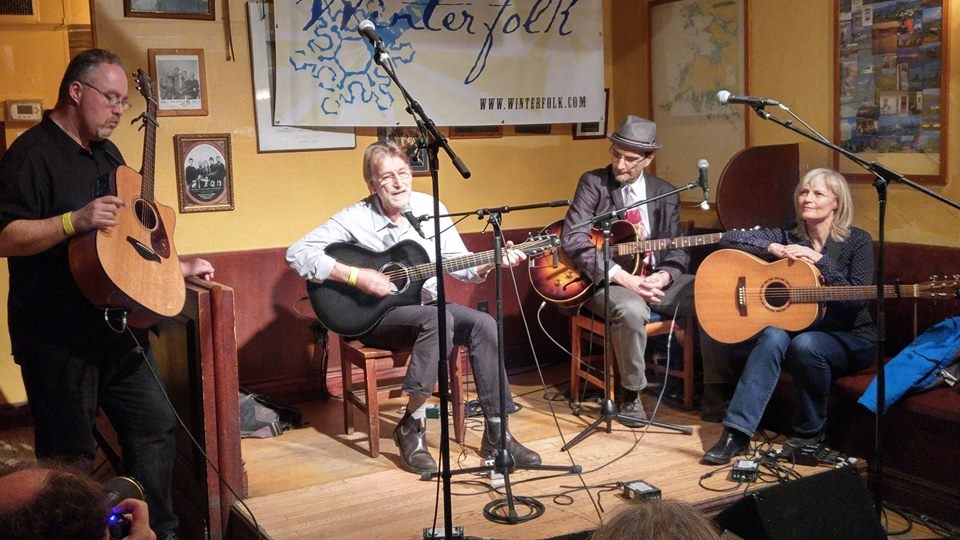 Our final show, on Sunday night at the Globe Bistro was another shared stage. This time with Peter Verity.  Thank you to Angelo Canty for this photo...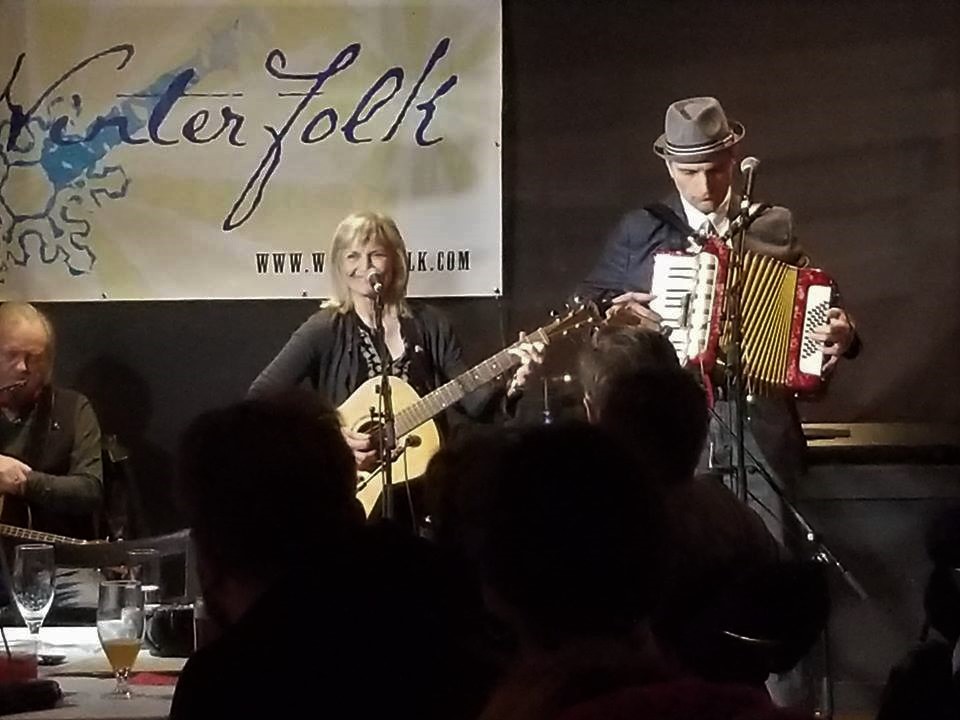 All three shows had great turnouts. In fact the venues everywhere we went throughout the weekend were packed with enthusiastic music lovers and from what we experienced, really good listening audiences. 
Several music fans told me they love the format of the festival where they can easily get to many diverse  performances within a short period of time, seeing their old favourites and discovering new ones. And one woman gushed about how she loved the accessibility to "all you famous musicians". That was sweet. 
It was a great festival!