JUNE 12, 2018 UPDATE: Thanks so much to all of you who voted for us. We just learned that we're in for the next three year term! 

RE: TTC SUBWAY MUSICIANS LICENCE aka 'UNDERGROUND SOUNDS'
As licensed TTC Subway Musicians for the past decade, busking in the Toronto subway system has become a very important part of our day to day musical lives. This year, the audition process has gone high tech! All us hopefuls have submitted videos, and the public can vote for the musicians they'd like to see performing throughout the subway system for the next 3 years.  
Between now and June 3rd you can help us continue doing this job we love, by voting for our video. In fact, you can vote for us once every day if you want! There doesn't appear to be any age or location restrictions on who is eligible to vote.
Here's a direct link to our audition video: Sue and Dwight Audition Video or if you use QR Codes you can scan the one below. You'll need to register, the first time you log in.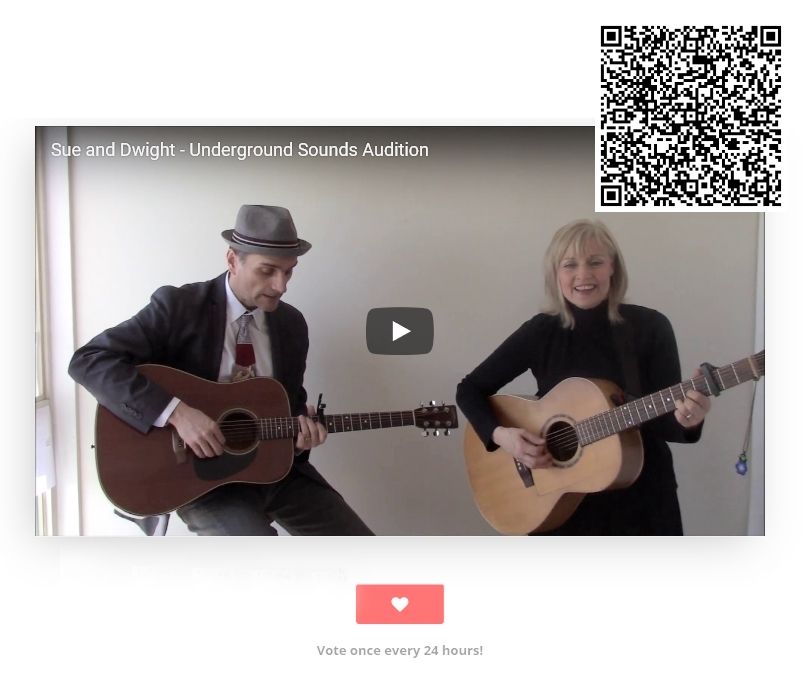 Thanks so much for your support!