The second edition of our monthly residency at the 120 Diner was an extra special one as we were joined by Wendell Ferguson on guitar.  
We first met Wendell when we were just starting out on the music scene and dreamed of sharing a stage with him someday. That happened when we enlisted him to play on our last CD 'For A Moment' and he joined us at our release party. Wendell is an absolutely amazing guitar player and incredibly inventive. He's also a genuinely nice guy and has been known to tell the odd joke or two. We couldn't wait for the next opportunity to play with him.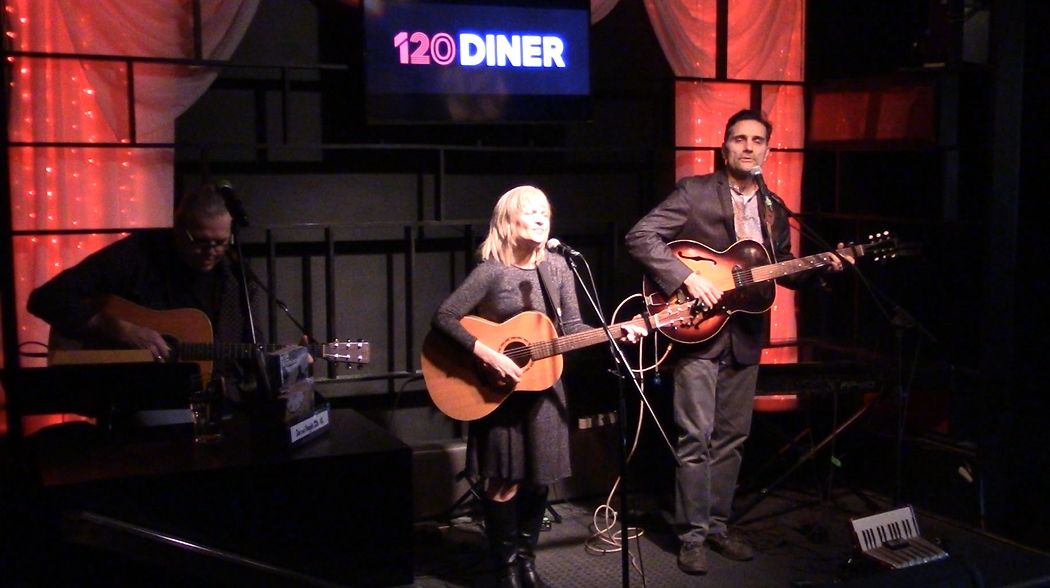 That became the March 28 Diner show where we focused on original material for most of the night. Wendell's guitar added new dimensions to Sue and Dwight standards like 'Happy Little Children', 'Last Village Waltz', 'Little Child Big World' and 'For A Moment'. It also allowed Dwight to shift to piano for more songs than usual and the combination created a different live sound for us.  
Of course we couldn't help but sneak in a few covers. These included 'One Tin Soldier', which has long been a staple of our sets and a newer favourite 'Famous Blue Raincoat'. Sue's vocal floated across Wendell and Dwight's guitar and piano interplay.  
A big thanks to the folks who attended, Mandy and Todd for such a great room, Ori for booking us, and of course to Wendell. 
The April edition of our Diner residency will feature a Cohen/Dylan tribute with special guest Shelley Coppersmith accompanying on violin and mandolin. Mark the date, April 25, and hope to see you there!