Reflecting on the wonderful Canada Day we had and thinking how lucky we are to have a job that allows us to experience so many fun things and meet so many amazing people.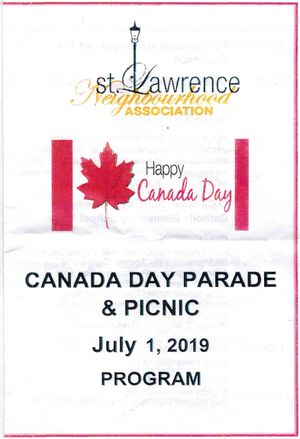 For much of the past decade (Where has the time gone?) we have been honoured to be invited to perform at St. Lawrence Neighbourhood Association celebration at St. James Park.
The picnic started at noon with a children's choir of sheer adorableness singing Oh Canada. Stuff like that always makes me choke up but also gave me a chuckle when I overheard one of the little ones comment to another as they walked off the stage "That went really well."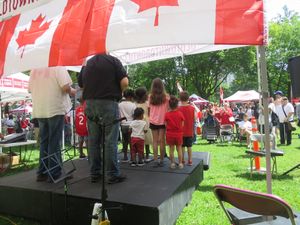 They were followed by speeches from various politicians (federal, provincial, and municipal). This area of the city is fortunate to have some really good ones representing it. The choir and speeches had been allotted an hour on the program but barely used half of that time. We were scheduled to go on at 1pm so it looked like we might start earlier. Then, while setting up we encountered some glitches with the soundboard, which luckily were resolved minutes before our scheduled start time, so it's great we had that extra time. Luck was on our side as we didn't have much extra time to spare before travelling to our next show. There were lots of familiar faces in the audience, which made it a very special time for us. Our friend Phyllis Chan captured this moment on stage for us.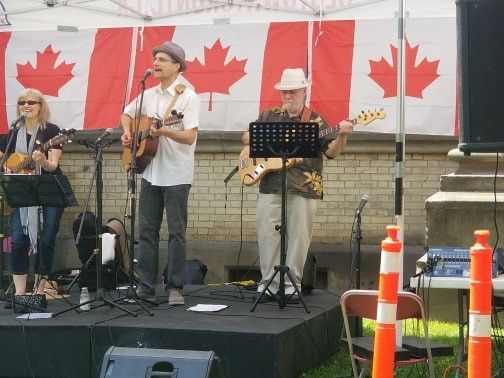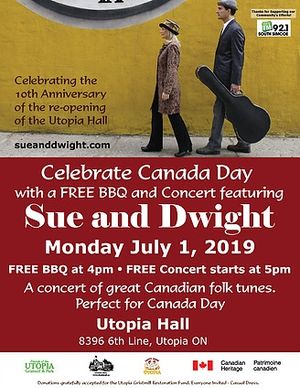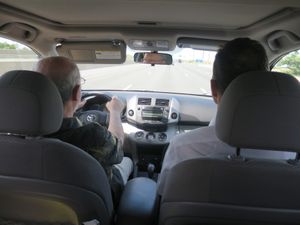 After that, we (me, Dwight and Tony) hopped in the car and headed up to Utopia Hall in Utopia Ontario to perform at their celebration. What a wonderful place and the hospitality of the organizers and volunteers is so generous. They had prepared a lovely meal for us after the show that included, what we all agreed, was the best Portuguese chicken we've ever had. We had some really awesome experiences there, like requests for two of our original songs from people who got to know us from our last show at the hall. Because we perform a lot of covers in the various shows we do, we are used to people asking for those familiar songs...but when they ask for our original songs, we are over the moon thrilled. Here's a post show photo with Bryan, one of the wonderful volunteers.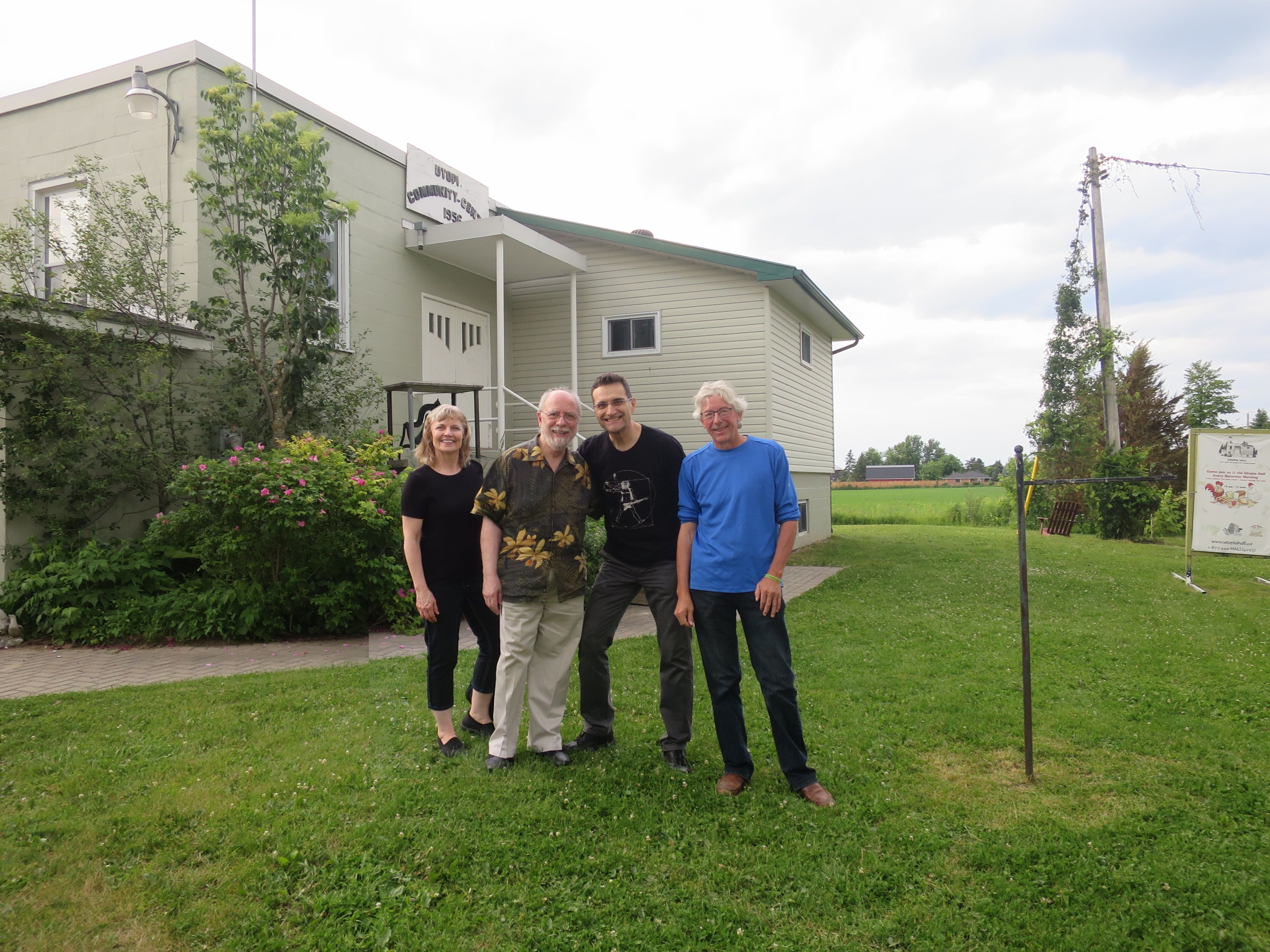 Two very different locations...one city, one more rural...great people at both. It was the kind of day that restores my optimism about the world.