- Posted by Sue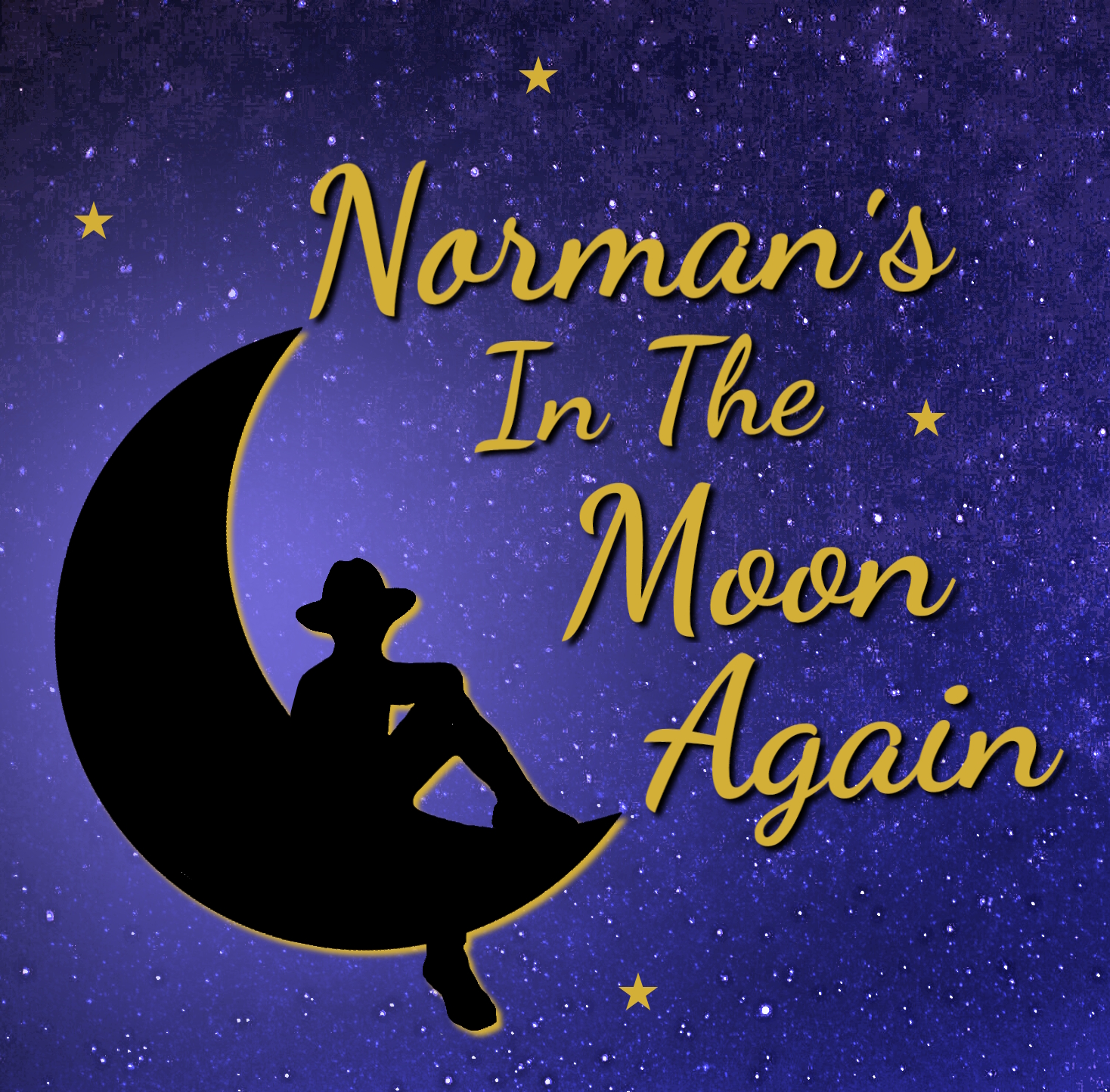 Like many people during the early days of the pandemic, we went into a little bit of a shock. Suddenly we found ourselves stuck at home, uncertain about what the future held. No work, no social activities, our only link to the outside world was the Internet. While scrolling my News Feed on Facebook I noticed a Friend musing about starting an online poetry group that would meet on Zoom. Even though I knew nothing about writing poetry, I jumped at the chance to join in. 
Well, over three years later, the poetry group is still going strong, and I've gotten so much from it. Learning and gaining confidence in writing poems, and the friendships that have developed among the poets. Meeting every week, and through sharing our poetry we have learned a lot about each other. 
And that was how this song was born. Our prompt one week was 'The Moon'. In conversation around the topic, one of the group members shared that, as a kid he was a real dreamer and would get lost in his art. His mom would just shake her head and say "Norman's in the moon again". I loved how those words sounded and the images that expression created in my mind. In addition to writing poetry, Norm writes songs, plays harmonica and guitar, sculpts, and paints. Here's a drawing he did after hearing the recording of this song.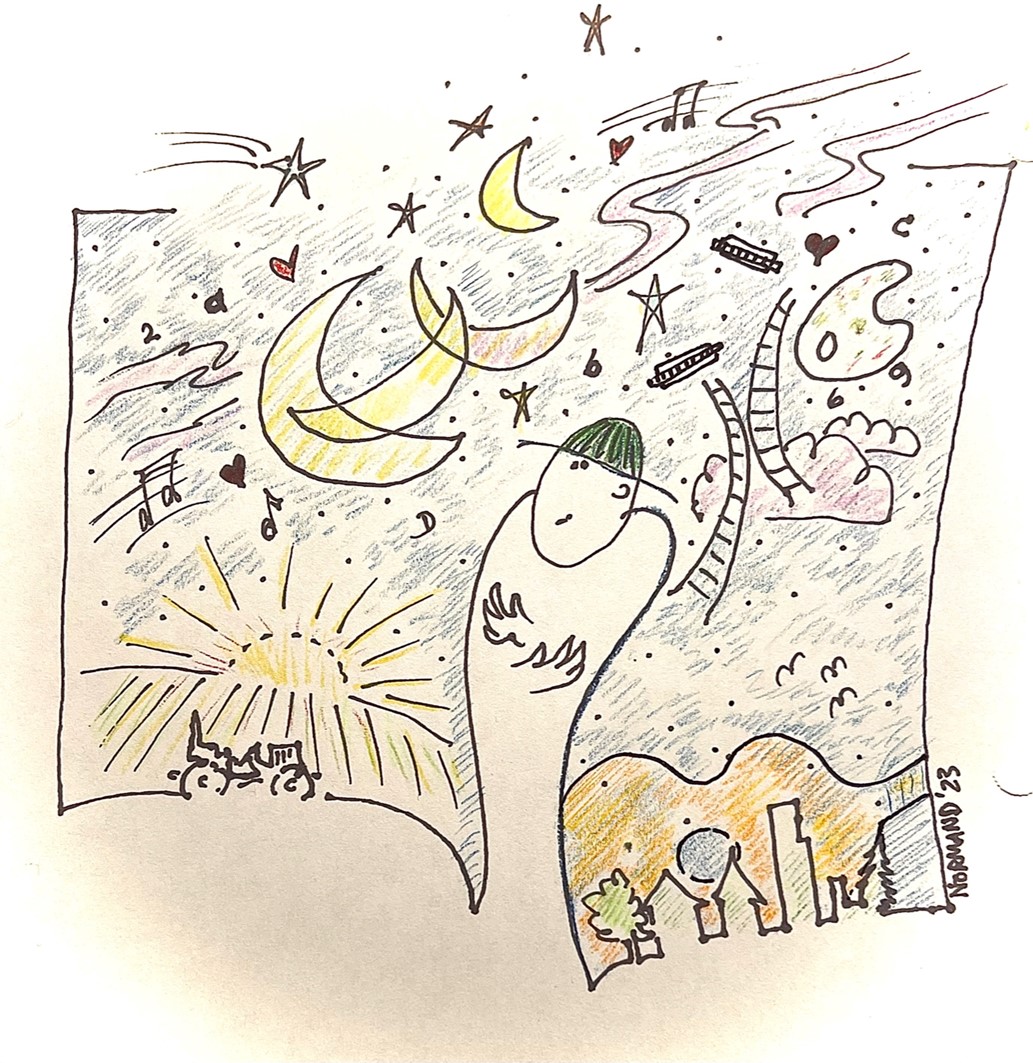 /music-store-the-stories-behind-the-songs