- Posted by Dwight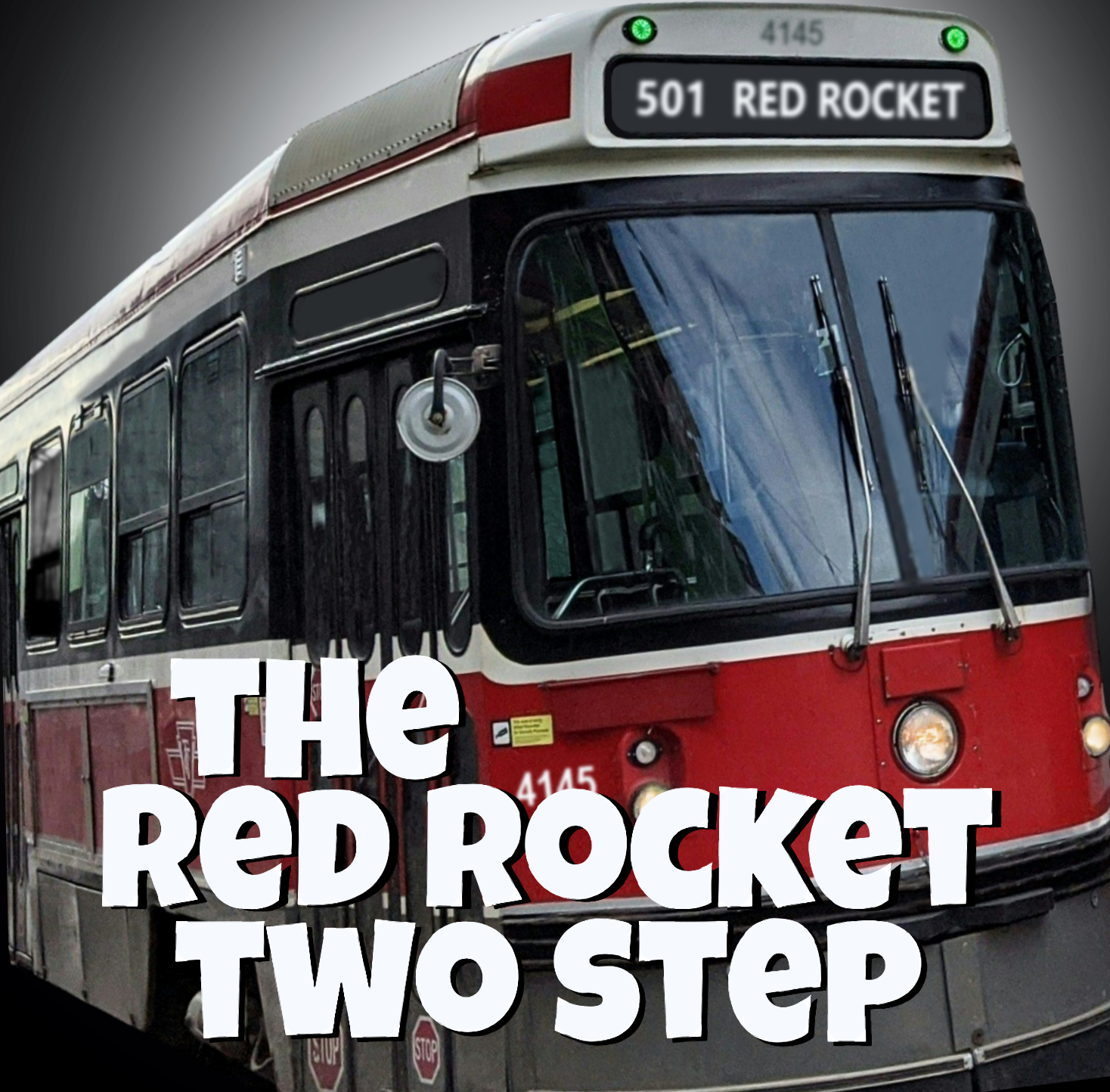 We love the TTC, the Toronto Transit Commission! One of our favourite new experiences when we came to Toronto in the 1990s was riding the Red Rocket, the series of 500 numbered streetcars that began serving Toronto's downtown streets in 1938. While the models of the Red Rockets have changed over the years, they have become symbolic of the entire Toronto Public Transit System and are Toronto icons.  
Our favourite seat was in the very last row which gave us a panoramic view of the street. It also provided a great view of people coming and going in the car. I noticed that with the often jerky starting and stopping of the cars, people walking down the crowded aisles looked like they were doing a square dance, do-si-doing their way to get by others to a seat.  
I'd often imagine a group of square dancers, maybe from Don Messer's Jubilee, with their western colonel style bow ties and petticoats, as the caller announced 'promenade'. With a whole new streetcar design being introduced in 2014, it became imperative that a song was written to preserve this vivid and unique image. Though not in the song, a favourite memory is seeing a bassist role his double bass onto a car on his way to a gig! 
The story is about someone riding a Red Rocket and becoming caught up in a dance. Writing the lyrics took some time to make sure it was accurate. I started with an online square dancing crash course so I was sure to have the terminology correct. You don't want to get your allemandes and sashays mixed up. 
I chose the 501 streetcar route as it's the longest route and probably the most notorious. Running almost entirely along Queen St, it passes through the Parkdale, Queen St W, Downtown, Corktown, Riverdale and Beaches neighbourhoods to name a few. I also studied all the various signs posted in the car and incorporated these…'Keep Arm In' etc… in the last chorus. 
The melody came pretty easily as did the style as I opted for a Texas Swing approach in the Bob Wills / Spade Cooley tradition. Over time this morphed a bit and picked up a few Django Reinhart influences. 
I had some valuable help getting the sound right. Tony Laviola ate up the lines on his double bass and we spent a lot of time getting the rhythm just right. My Dad who played fiddle in a lot of dance bands back in the 1940's & 50s, offered that the original accordion part didn't like the old days so that got a redo to make it really ring. 
So...Grab your partners for the Red Rocket Two Step!