Our first day at Winterfolk was so much fun. It started at 3pm with the Accordion Summit upstairs at The Black Swan...three accordions (or "boxes of fun" as Howard D. dubbed them) on one stage!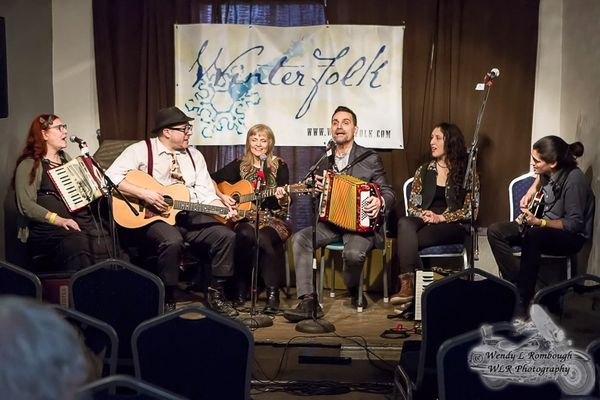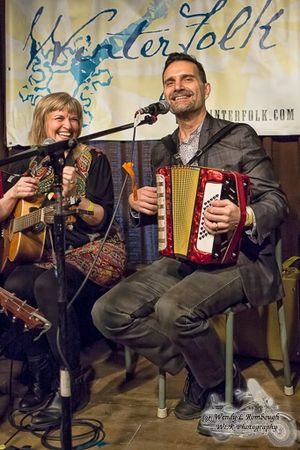 Next up for us at 5pm, at the Dora Keogh, was Lynn Harrison's 'The Bridge At Winterfolk' where the theme was 'Life Stories'. The vibe was wonderful and I thoroughly enjoyed every performer on the roster and Lynn's lovely ritual of placing stones in a bowl to honour lost loved ones was so moving. I teared up when one was placed for Herb Dale who just passed recently. In the days and even moments leading up to it, we changed our minds so many times in deciding which of our songs to play and at the last moment decided on 'A Good Life' and 'Tommy Douglas'. The audience was attentively quiet on the first and attentively boisterous on the second, doing a fabulous job shouting out "Tommy Douglas" each time it came up in the song!  
Then it was on to The Black Swan for our feature set at 8pm. Again, the audience was great. One gentleman purchased two of our CDs from the merch table then came over and told us he was moved by our music and stories and said "You're changing people's lives one person at a time with your music." OMG what an amazing compliment...totally made my day.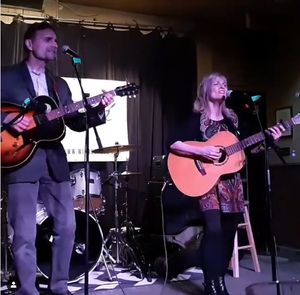 Check out this photo. Imagine the thrill of seeing your mug in the official Winterfolk paper schedule, while chowing down on a falafel between sets!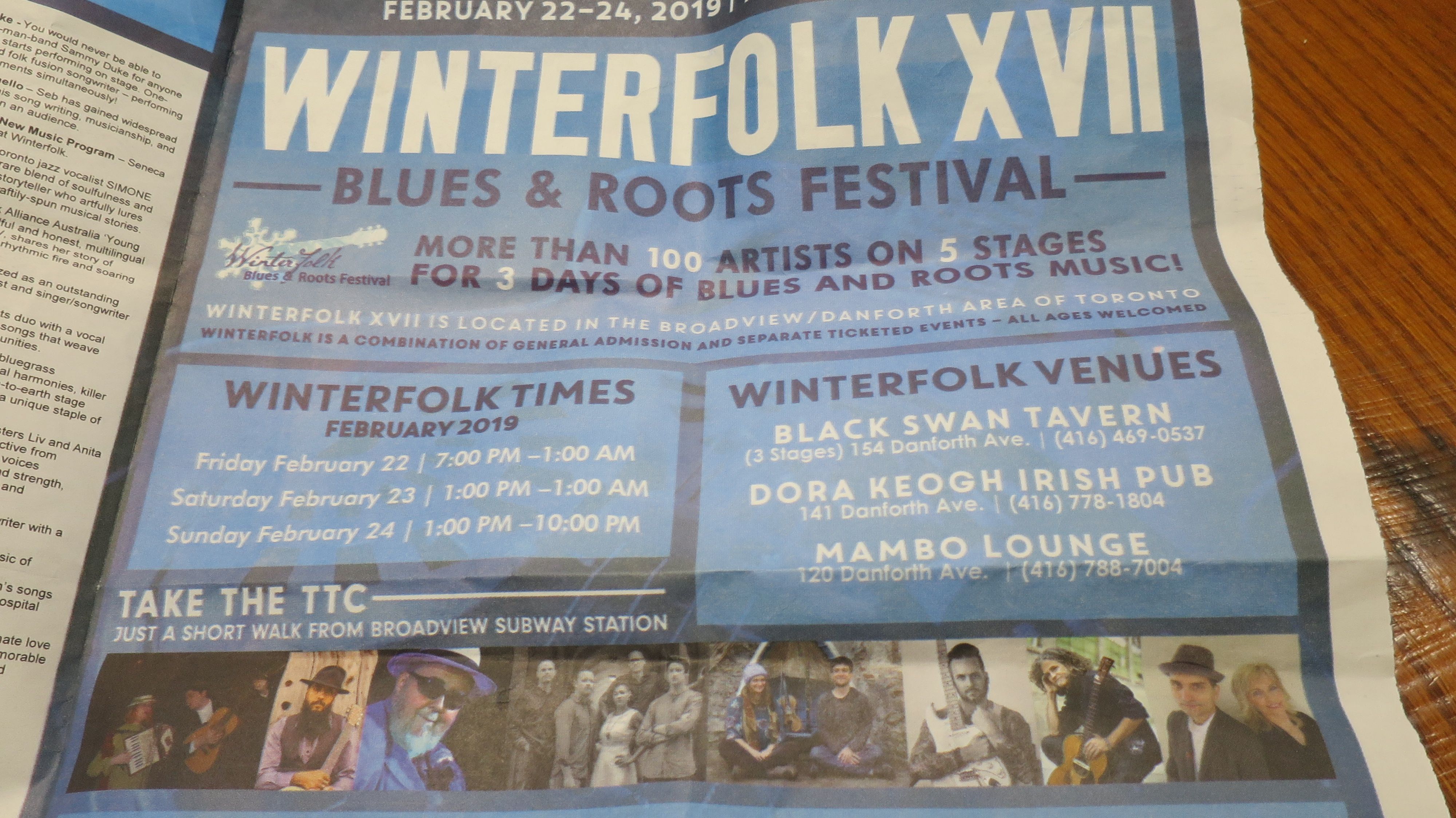 Our last day of Winterfolking did not disappoint. At our folk revival shows, it's not uncommon to hear people say "It's too bad protest songs aren't being written anymore." and I am always happy to reply that they are being written! Today we were honoured to share the stage with two artists who are writing really good ones, Seb Agnello and Jon Brooks. The only bad part about it was that the set seemed to go by too quickly. I wanted to hear more.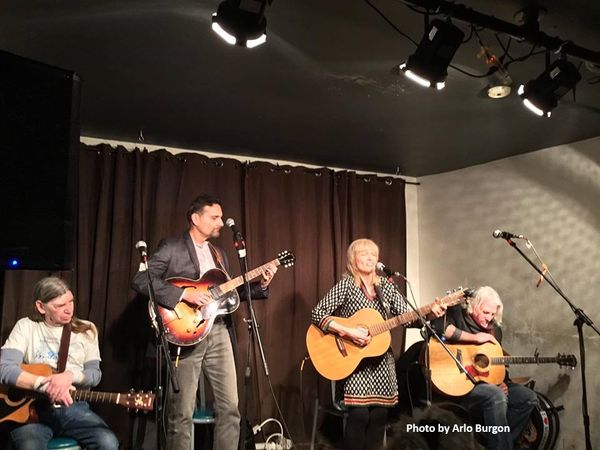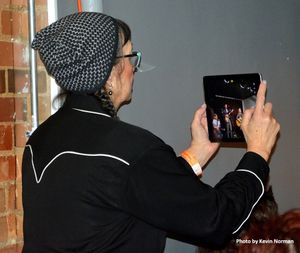 Our final show of the festival was an intimate one of Sue and Dwight original music at the Mambo Lounge. Henry Lees, our friend and cohort in the Peter, Paul and Mary show we do, was in the audience and for our last song we invited him to join us in 'If I Had A Hammer'. It was all very spontaneous...we hadn't cleared it with him in advance and he didn't even know what song we were going to do until we announced it to the audience...but like a true pro and great sport, he rose to the occasion. It was lovely to have the three-part harmonies.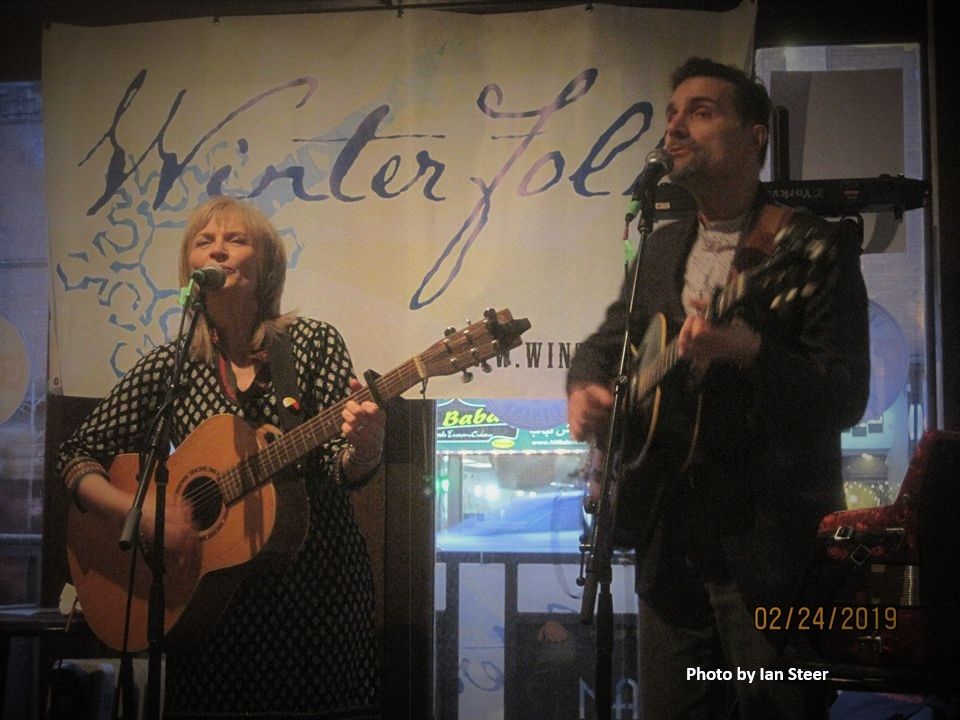 Thank you to Brian Gladstone, Beverly Kreller, Jen Arima, Kevin Gould, Dougal Bichan, and too many volunteers to mention individually who all worked so hard to make this festival such a wonderful experience for everyone!