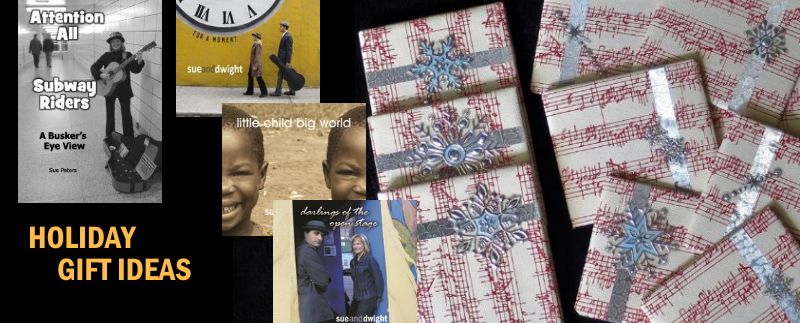 There are three 'Sue and Dwight' CD's to choose from as well as a book I wrote a few years ago about my adventures busking in the Toronto subway system. 
Here's how... 
1. Make your selection here: Sue and Dwight Music Store and pay via Pay Pal or using your credit or debit card (the link under the Pay Pal info); NOTE: No extra charge for the wrapping. 
2. In the Notes section at Checkout, indicate the name of the recipient and what you'd like printed on the gift tag, and well take care of the rest!